Comments:
NOTE about snow profile: Very similar layering seen in the backcountry next to Snowbasin at 8800 feet. The difference is that the bottom 8-10 inches of the snowpack is very very hard snow/ice.
Two photos below of cracking along steep road cuts on shaded aspects.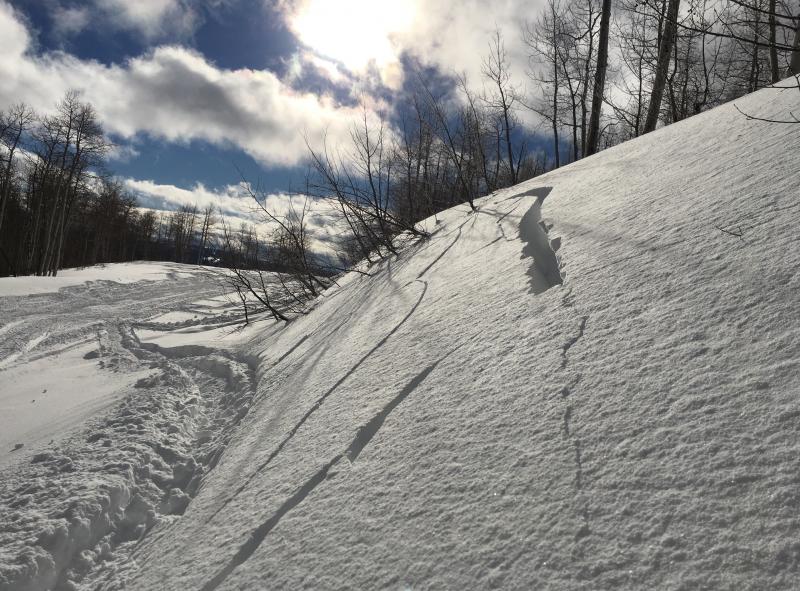 Conditions have changed a lot since Dec 23. Stabilty has gone down, while coverage has gone up. The denser new snow settled some since Christmas day and you could ride on top of the snow easily. Stepping off the sled, you'd sink to your waist. See photo below of "ski" penetration taken at 8800 feet. Total snow depth just over a meter.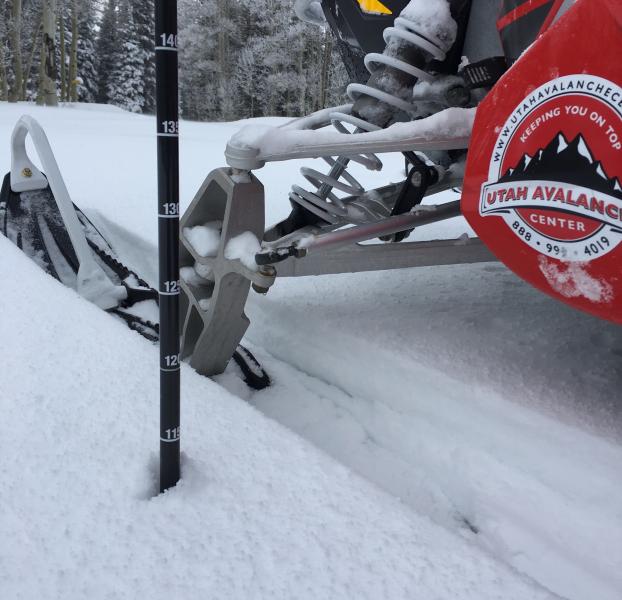 Make sure to have everyone in your group stop and make sure their avalanche transceivers are transmitting. Thanks to the Utah Division of Parks and Recreation and the Golden Spike Snowmobile Association for installing and maintaining this life-saving device.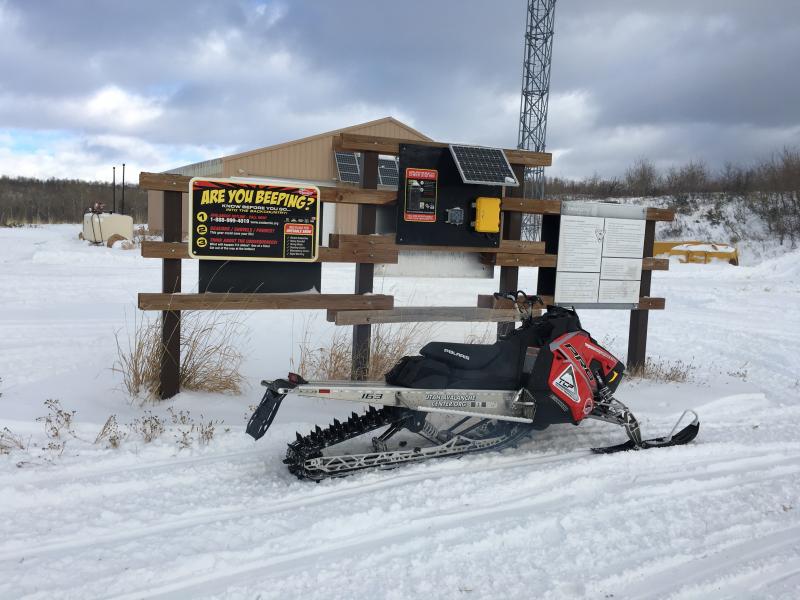 Snow Profile Coordinates: