Comments:
They were no signs of avalanches which is not surprising given the nature of the snowpack - lack of a slab on the weak layers on wind sheltered slopes. I would be suspicious of wind drifts along the ridge lines.
As high pressure sets in, the snow will continue to weaken under the clear skies and cold nights.
A concern is the thick ice layer near the base of the snowpack will be an excellent bed surface, with slides running repeatedly down to this surface.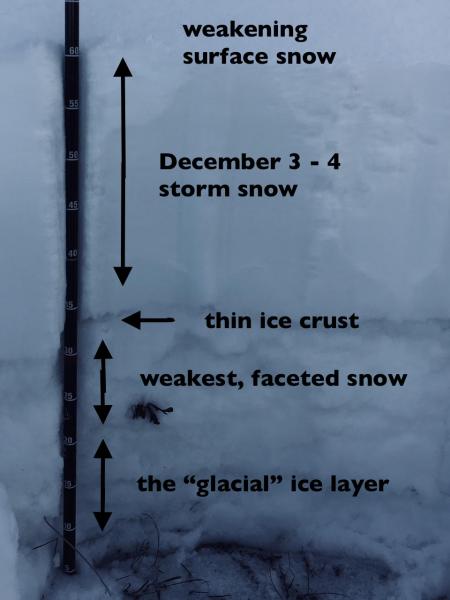 A bit of wind along the ridge line, drifting snow.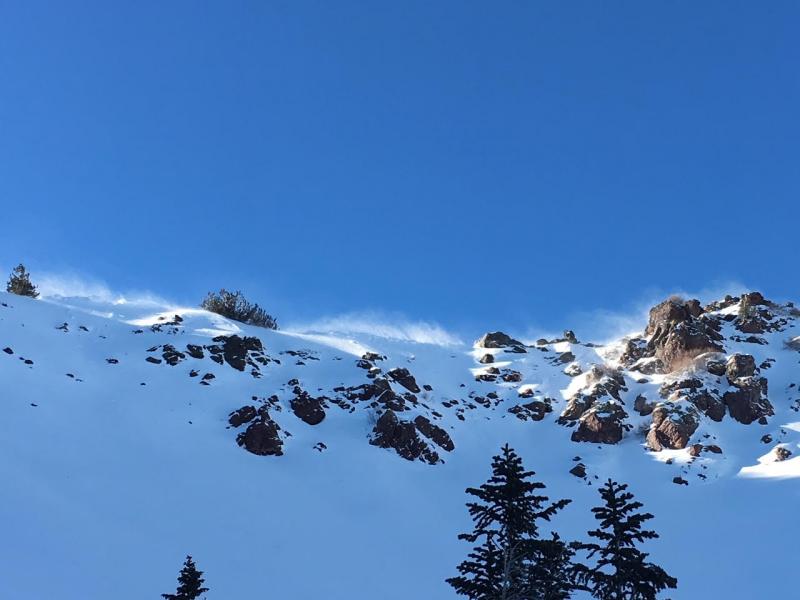 Snow Profile Coordinates: