Location Name or Route:
Pahvants - Maple Hollow/Johnson Canyon Burn
Comments:
About 14" above the rain crust in this area. ECTN, column collapsed.
Photos below:
1. settlement cones on a north aspect.
2. terrain skied (se of it)
3. Mt Wheeler is looking very white (for Hardesty)
4. time to exit the gully.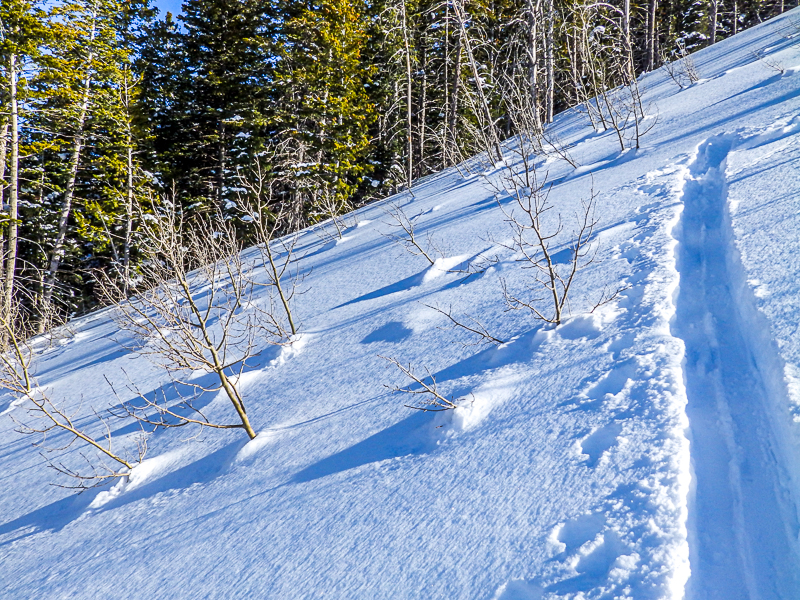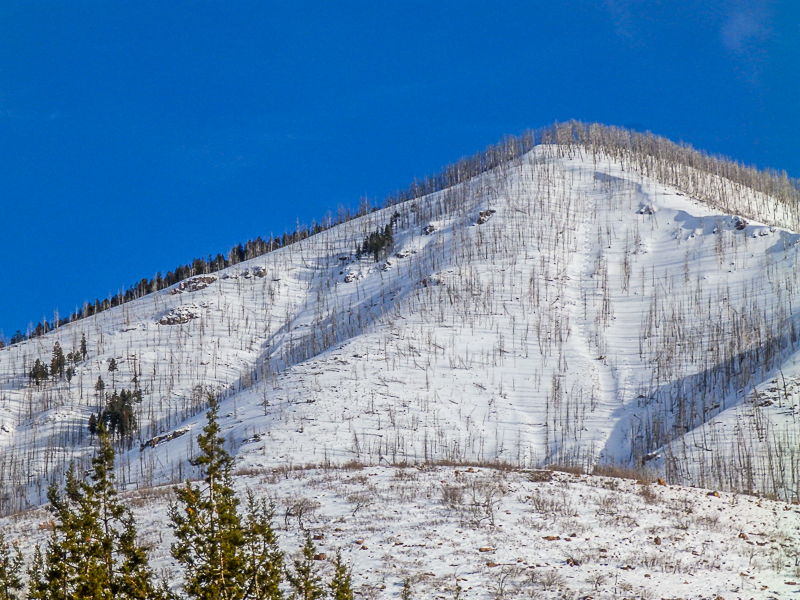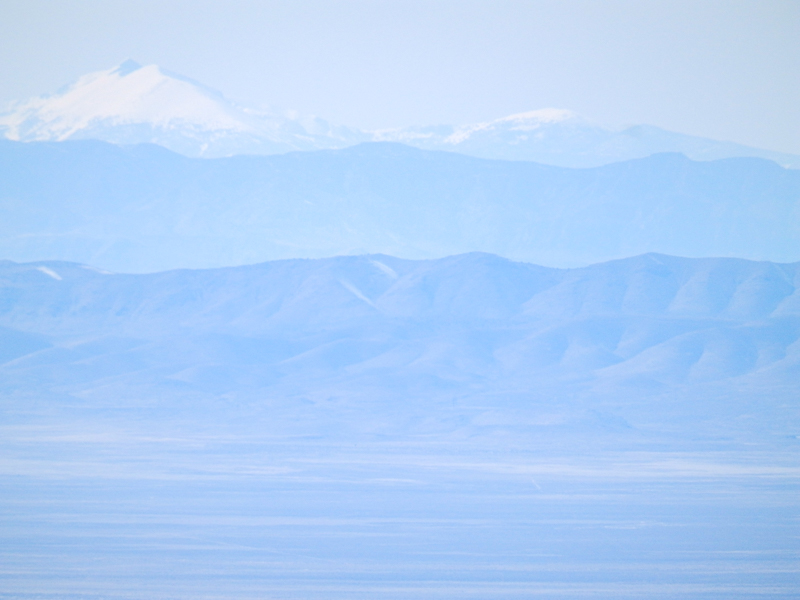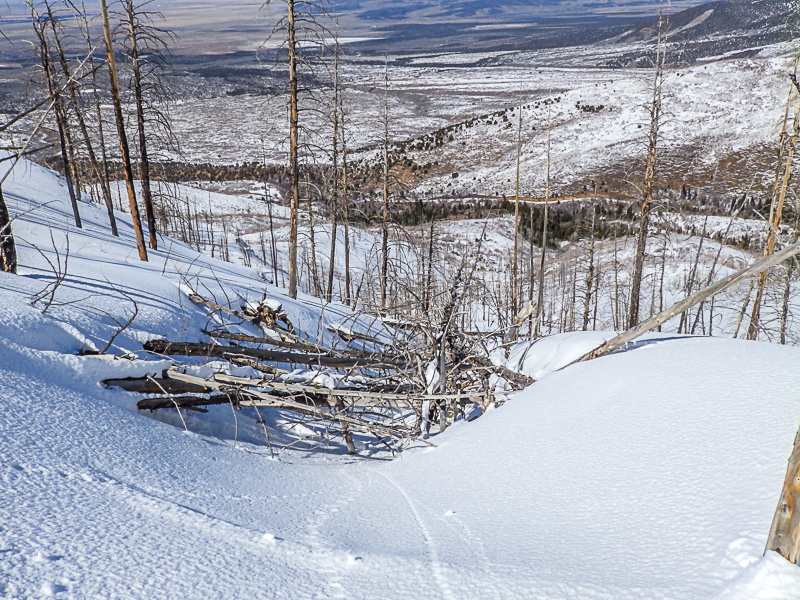 Overall I am trending towards low danger, I certainly traveled that way today and skied some steep lines. However the warm weather concerns me and am sticking with moderate in this area.
Snow Profile Coordinates: