Location Name or Route:
Cutler to Willard Headwall
Comments:
At lower elevations we did see some NSF and Surface hoar up to about 7,300 ft on northerly aspects. I expect this to continue this week. With inverted temps in the valleys this makes sense. At upper elevation with warmer temps snow surface was starting to settle.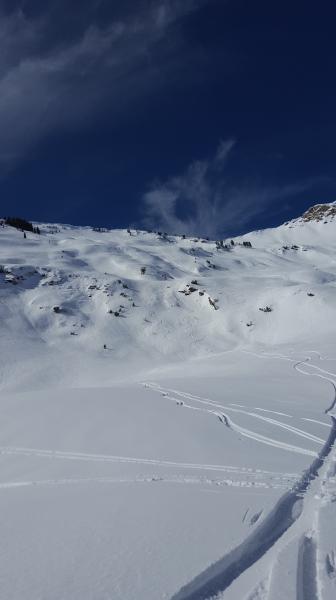 Sloughing!!
Last pic is Joe Keeler credit from Sunday.
I did come across this jem on the slabs. It is the section just north of Zero G. Crown looked to be around 4 ft deep. Glasses it did not go up there. I was surprised how fresh it was. My only guess is it is a wet slide. This area is notorious for wet activity but hard to tell because all other east aspects were dry now.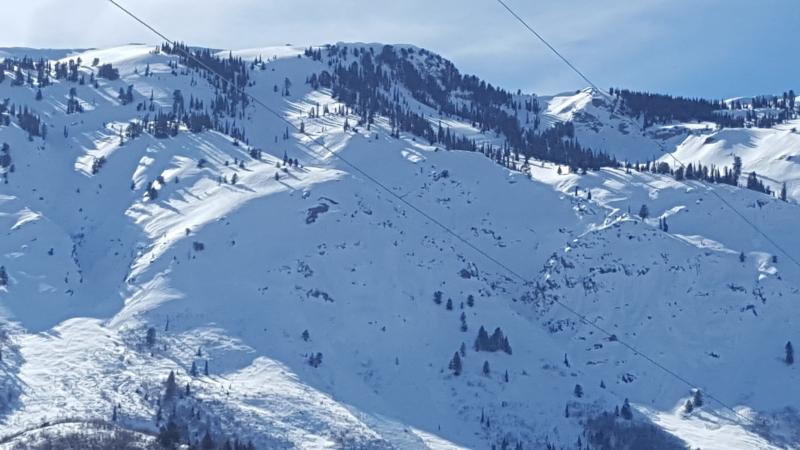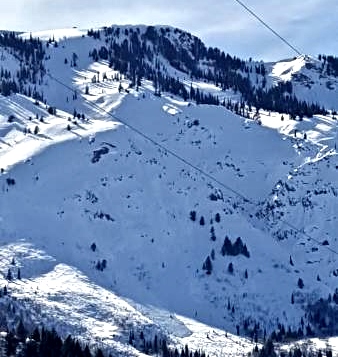 Snow Profile Coordinates: