Comments:
We rode aspects from northeast to southeast and below 9600 feet. We were surprised to find good powder conditions near the highest points we rode. The new snow got noticeably shallower below 9300 feet and you would start cutting through to the unbreakable rain crust by the time you got down to 9000 feet.
The sun was out in full force today and we noticed several natural wet slides on south facing slopes at all elevations. Point release slides were easy to set off on steep slopes clearing out all the snow on top of the rain crust. (Pictures 1-3). There is now a pretty good layer of surface hoar in sheltered lower elevation terrain. My guess is that the layer will be destroyed by the warm air moving in over the next few days but it will be something to keep an eye on.
There was evidence of widespread natural avalanche cycle near the end of the storm on Friday and Saturday. The most noticeable was on East facing slopes around Castle Rock and the Tony Grove Lake (Pictures 4-5).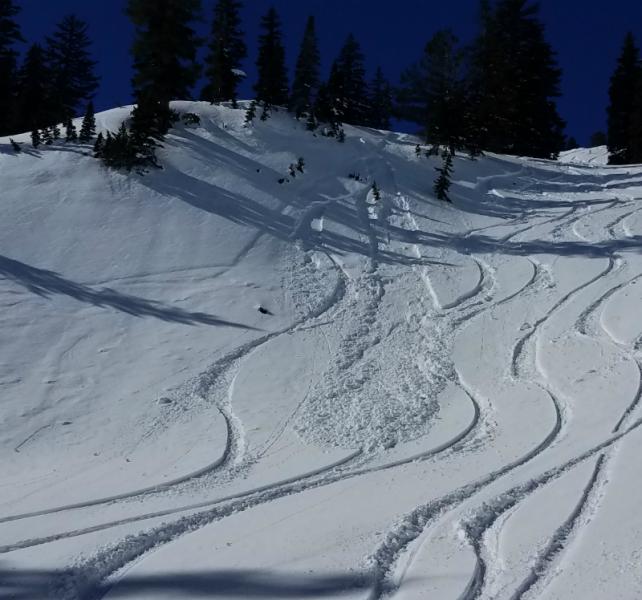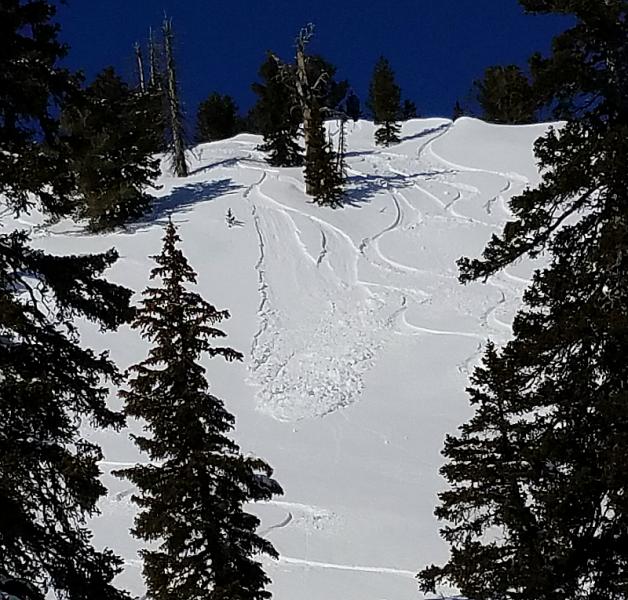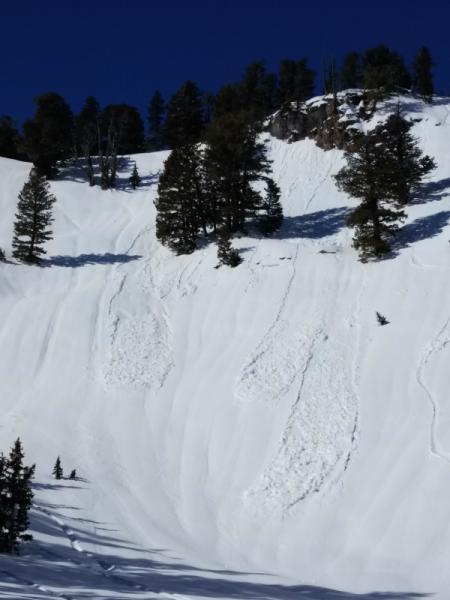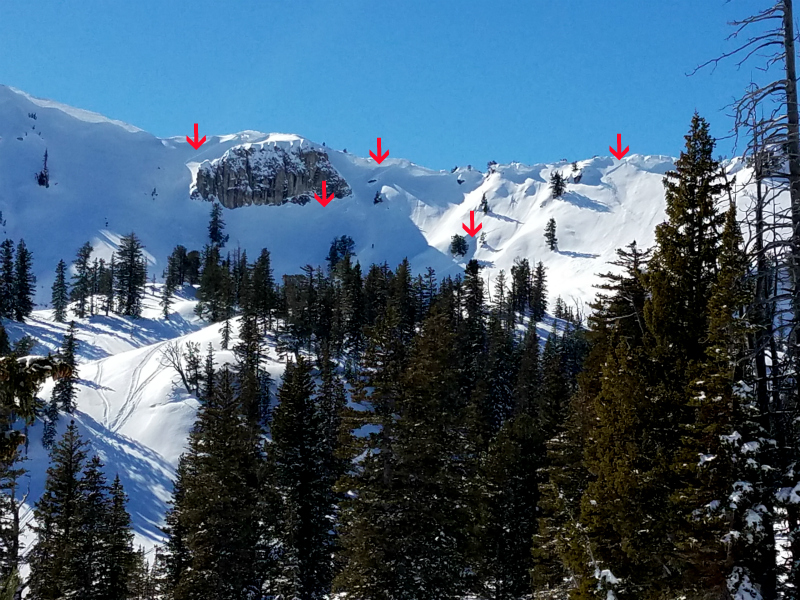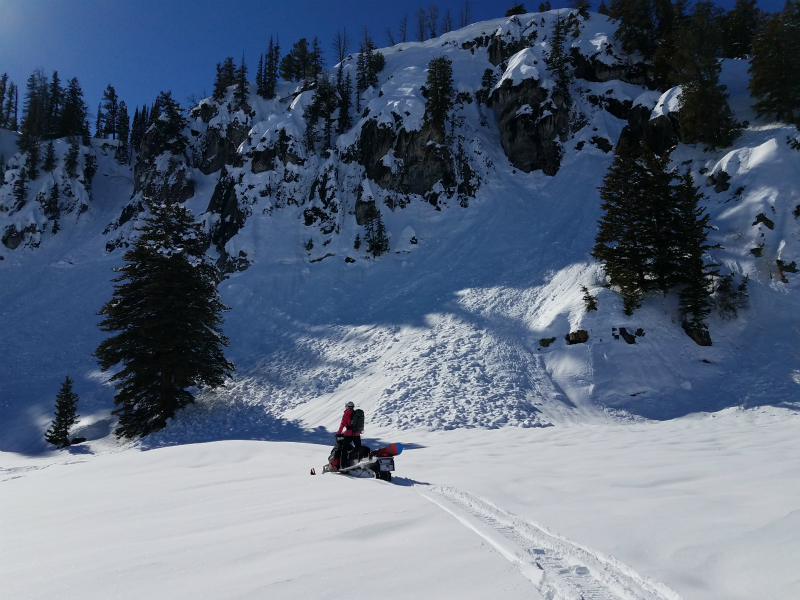 Snow Profile Coordinates: