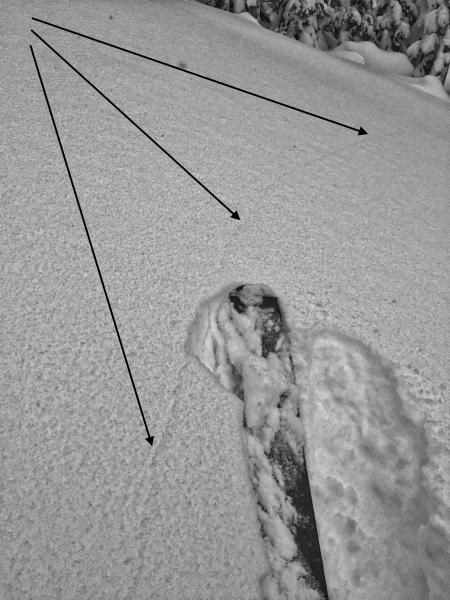 Traveled from 7400-10K, north half of the compass.
Still finding lots for buried and preserved surface hoar.
The storm slab is becoming more cohesive and we were getting large areas of connected snow to collapse and I can see a potential for avalanches becoming larger due to the increased connectivity of the slab. ECT and CT scores were in the easy to easy/moderate category with clean shears. Sun and warmer temps will be the other factor to be aware of in the next day or two.
Still feeling like there is a considerable danger in terrain similar to where we were traveling, places where surface hoar formed but wasn't knocked back by the wind. Tricky conditions.
Snow Profile Coordinates: