Comments:
Our main focus today was to look at the current snow structure of the existing snowpack. We wanted to look at deeper layers as well as the condition of the snow surface. After traveling and poking around, we concluded that the current snowpack looks pretty good. There are no significantly weak layers deep in the pack and the surface is not ridiculously loose.
The obvious reason for studying the current snowpack is to speculate on how it will react with the upcoming stormy period. My current thinking is that avalanche activity with the upcoming storm will involve layering within the expected new snow. Perhaps we might see shears at the new snow/old snow interface. Warming temperatures may produce an upside down layering and the anticipated strong winds will add to this. I don't think that we will see much in the line of avalanches breaking into the older snow which is already present.
Below: Good surface conditions in the sheltered terrain. This may not be the case into the weekend with continued strong wind expected and perhaps some dense upside down snow.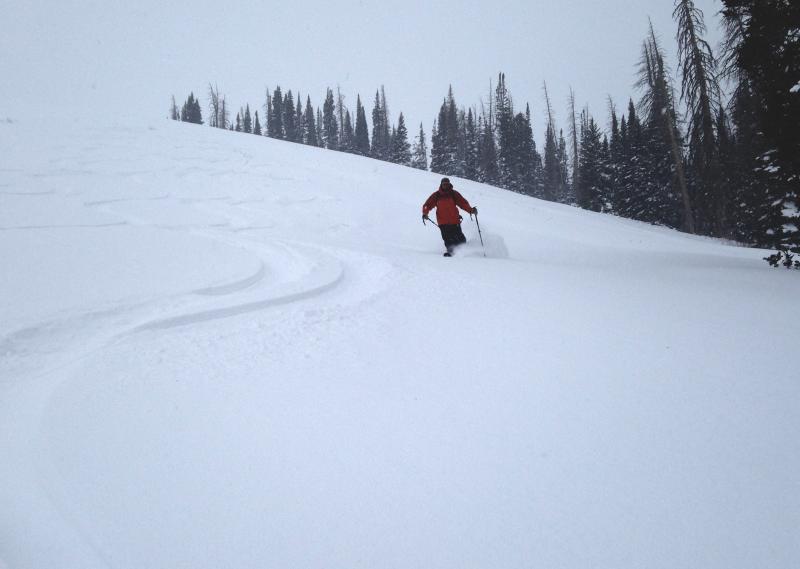 Snow Profile Coordinates: