Comments:
Snowpack is shallow although currently has a decent structure aside from a small amount of faceted snow near the ground.
There really isn't enough snow on the ground to be able to travel into the terrain of Huntington Canyon. Perhaps after the next series of storms we will be able to poke around a bit.
Below: Camp Chute starting zone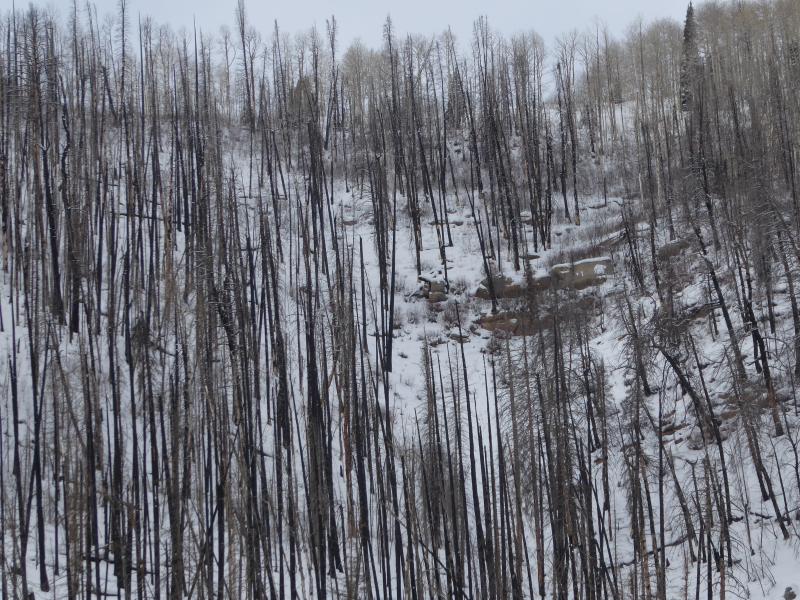 Below: Terrain adjacent to Camp Chute. Good example of what the snow cover looks like in upper Huntington Canyon.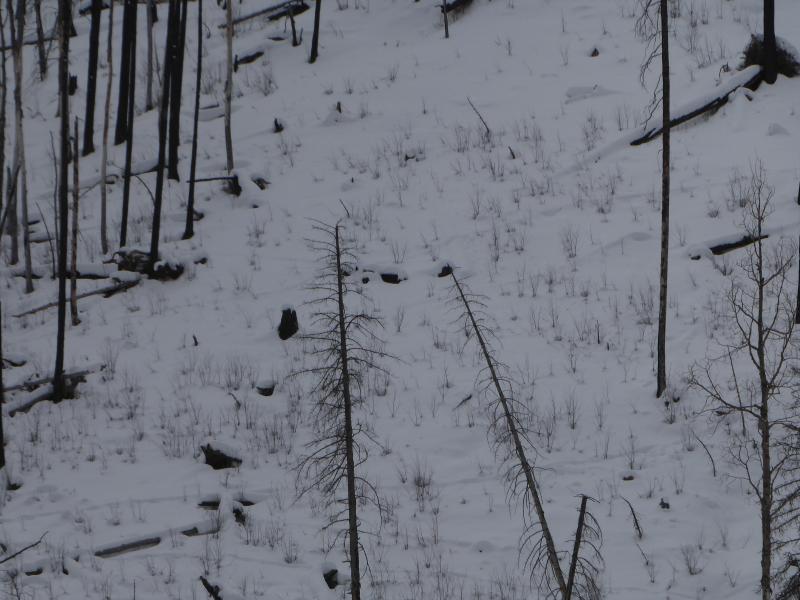 Danger rating is only for the Huntington Canyon region.
Snow Profile Coordinates: