Observation Date
Observer Name
Gagne/Duvernay/Stewart
Region
Ogden » Ben Lomond » Rodeo Ridge
Location Name or Route
Rodeo Ridge
Comments
The few wind drifts we did find would only break around your skis and not propagate. The snow surface has weakened and we were getting widespread sluffing in the top few cms of snow on steeper aspects. Deep and stable snowpack with the only concerns isolated wind drifts and sluffing on steep, sustained slopes.
The weak snow surface is something to watch this coming week with small amounts of snow possible on Sunday followed by a week of cold temperatures.
Photos of
- clouds streaming abvoe ridgetops;
- upper elevation winds drifted snow;
- 5 mm surface hoar that was present un upper elevation starting zones.
Low danger today where we were traveling and would expect Moderate danger for Sunday with increased winds and some fresh snowfall.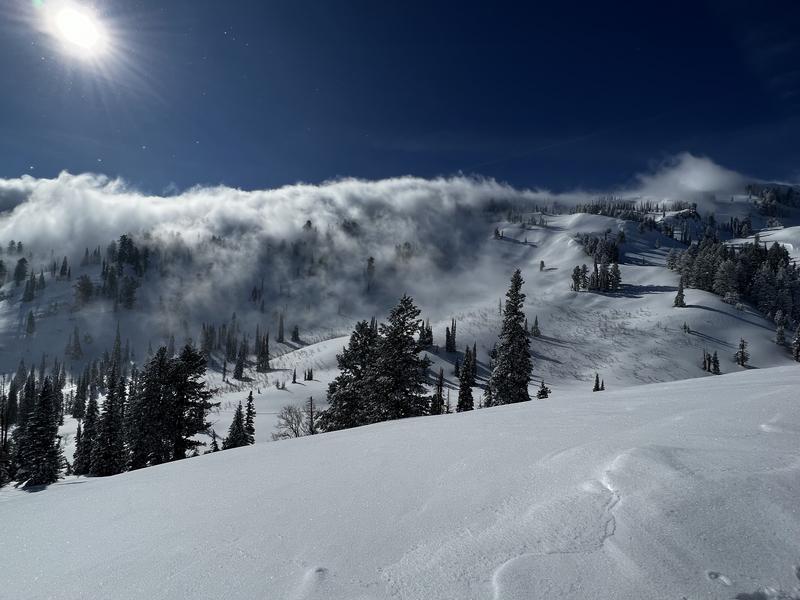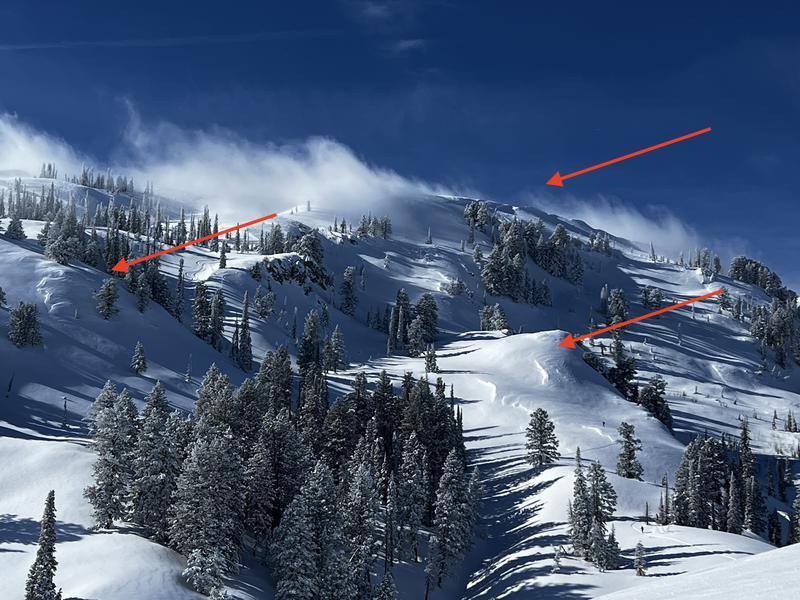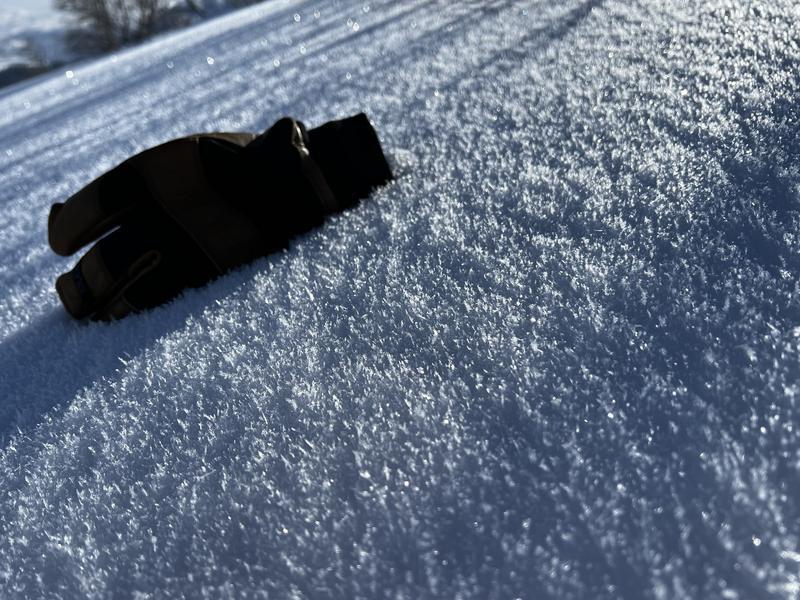 Today's Observed Danger Rating
Low
Tomorrows Estimated Danger Rating
Moderate
Coordinates