Observation Date
Observer Name
Tutu T.
Region
Salt Lake » Little Cottonwood Canyon » Grizzly Gulch » Patsy Trees
Location Name or Route
Patsy Trees
Comments
Beautiful day, went out for a fun stroll to play in the snow. Snow was skiing deep and heavy. The past few inches has begun to settle, but certainly makes for some fun turns. Snow pack structure is poor, and facets from the high pressure system are leading to some spooky conditions. This next storm could bring some substantial activity. Was happy with the temperature gradient lower in the snowpack, hopefully this PWL will heal semi quickly or get overloaded with new snow as to be less of a widespread problem. Fingers crossed.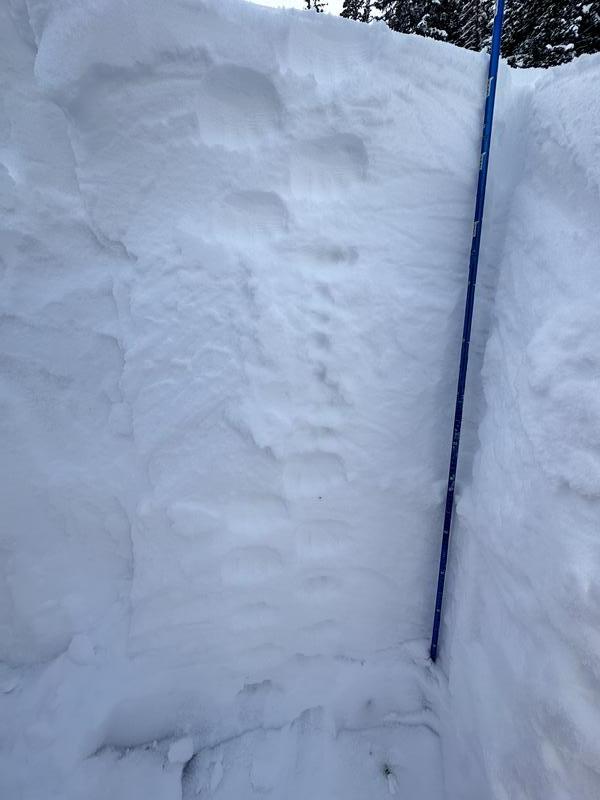 Today's Observed Danger Rating
Moderate
Tomorrows Estimated Danger Rating
Moderate
Coordinates