Observation Date
Observer Name
Alden and Zanetti
Region
Salt Lake » Big Cottonwood Canyon » Mill F
Location Name or Route
Mill F East Fork
Comments
Very cold air temps and some moisture in the air during the late afternoon into evening.
We observed Surface Hoar and a very sugary top layer of snow. Our pit wall was on a Western aspect but likely receives little to no sun this time of year. Very steep temperature gradients with signs of a weakening layer ~40-60 cm above ground. Compression test had propagation CT23, in lower part of identified weakening layer.
With fracture in our compression test and a very steep temperature gradient, this yields caution for sluffing of sugary snow, and the next significant loading event.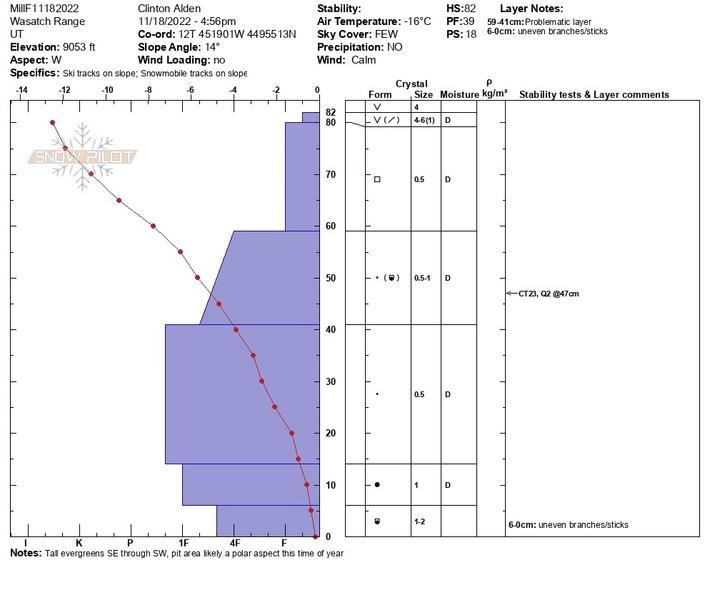 Today's Observed Danger Rating
Low
Tomorrows Estimated Danger Rating
Low
Coordinates