Observation Date
Observer Name
Bill Brandt
Region
Ogden
Location Name or Route
Ben Lomond Peak, Bailey Cabin
Comments
Dug a snowpit on a NE slope at 9000 ft. HS130 cm, ECT1at 15 cm and ECT6 at 30cm Q2 NP. Very little October snow on the ground which seemed to be of no concern for persistent deep weak layers.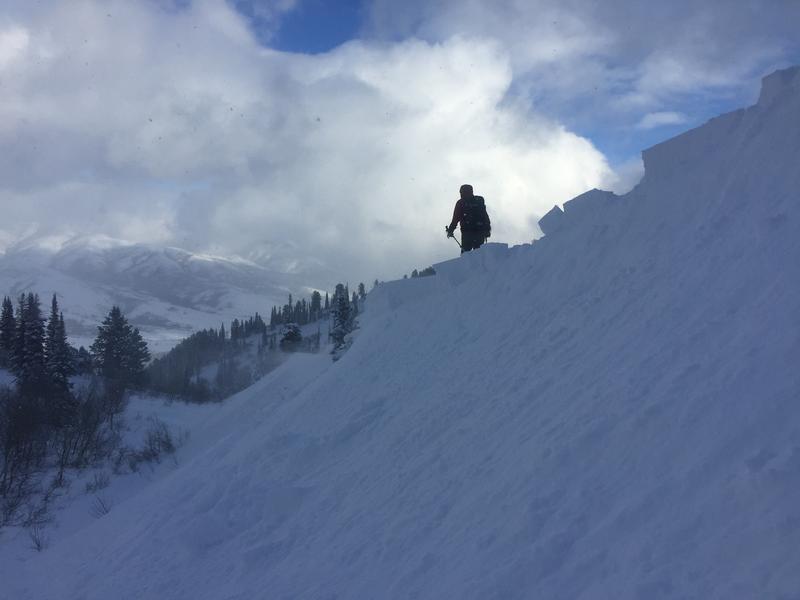 Video
Photos.
1. Cracking.
2. Natural cornice collapses.
3. Human assisted cornice drops.
Video.
1. ECTNP 1 and 6.
Mostly moderate hazzard conditions at mid elevations in the Ogden area. Low below weather station and considerable on the NE face of Ben Lomond Peak.
Today's Observed Danger Rating
Moderate
Tomorrows Estimated Danger Rating
Moderate
Coordinates