New to the Utah backcountry? Visiting and looking for an expert to show you the goods? Want to learn the basics of backcountry travel quickly and from the pros? The following groups provide guided backcountry travel in Utah:
Based in the Wasatch Range near Salt Lake and Park City since 1993, Utah Mountain Adventures (UMA) is a full-spectrum, year-round guide service. Programs include backcountry skiing and split-snowboarding, rock climbing and ice climbing, avalanche instruction, summer and winter mountaineering, trekking (hiking and snowshoeing) and canyoneering skills. UMA's incredible roster of guides and instructors maximizes the knowledge and experience gained by guests. Led by Julie Faure and Tyson Bradley, UMA (formerly Exum Utah Mountain Adventures) operates under an exclusive permit issued by the Uinta Wasatch-Cache National Forest.

Operating under an exclusive Special Use Permit since 1973, Powderbird has provided thousands of skiers and snowboarders the opportunity to experience guided access to a variety of terrain along the Wasatch Mountain Range from Provo to Ogden.  Powderbird has grown from a small business operating out of an old shack into a multi-helicopter operation with convenient base facilities at both Snowbird Resort in Little Cottonwood Canyon and Canyons Resort in Park City. Regardless of which base you fly out of, Powderbird offers exclusive access to more terrain than all of Utah's ski resorts combined. Powderbird has been an innovator in establishing new operating protocols to provide unparalleled service with a primary focus on skier safety.  Powderbird's professional and experienced guides provide a world class level of care to ensure the best ski experience possible.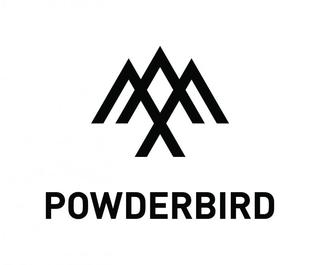 Established in 2010 in Salt Lake City, the Splitboard Education Company (SEC) has partnered with Utah Mountain Adventures to provide complete and comprehensive splitboard curriculum in the nearby Wasatch Mountains.  Through classroom workshops and outdoor field clinics, SEC offers customized guiding, instruction, and avalanche education to all abilities.  Splitboarding is what we do; splitboarding is what we teach.  Join SEC to take your splitboarding to the next level! 

BHMG provides guided backcountry skiing, ski mountaineering, avalanche education, rock and ice climbing, and alpine climbing in the Wasatch Range. Our mission is to provide safe, memorable, educational, and rewarding experiences to individuals and groups in the pursuit of their climbing and skiing aspirations by placing people and the environment first. BHMG holds permits for both the Salt Lake District and the Ogden District of the Uinta-Wasatch-Cache National Forest.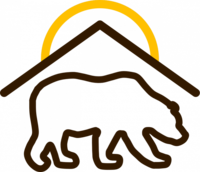 Since our 2003 start in Moab, Utah, Red River Adventures has grown into one of the West's premier guide services. For 15 years we have been providing the very best in guided rock climbing, ice climbing, SPI courses, canyoneering and rafting trips. With permits throughout Utah, including the Salt Lake Ranger District, we now proudly offer guided backcountry skiing and riding, ski mountaineering and instruction in the Wasatch Mountains near Salt Lake City. We have some of the regions most notable and accomplished guides on staff. Whether you choose lift assisted side-country skiing or a day of guided descents with Noah Howell or Andrew McLean the authority on Utah backcountry skiing and author of "The Chuting Gallery," you'll delight in a memorable skiing adventure that only RRA and the Wasatch can provide.

Based in Salt Lake City, The Backcountry Pros strives to offer some of the finest guided and instructional ski touring experiences in the region and the world over. From gentle powdered slopes, to steep and technical test pieces, we cater to all abilities. And by custom tailoring every trip around client desires and current conditions we make each trip a unique, safe and enjoyable one. Operating under a special use permit of the Uinta-Wasatch-Cache National Forest, extending from the Cottonwood Canyons and the Park City Ridgeline beyond to lesser-known wilds, we have enumerable options to shape your time with us!