Forecast for the
Uintas Area Mountains
Issued by Craig Gordon for
Tuesday, March 8, 2022
HEADS UP -
Our structurally challenged weak layers teeter on the edge and with more storminess on the way, avalanche danger is gonna get real.
Most pronounced near and above treeline, a CONSIDERABLE avalanche danger is found where recent wind drifts rest on top of a pre-existing, weak layer of sugary snow. Human triggered slides breaking deeper and wider than you might expect are LIKELY, especially on steep, upper elevation slopes facing the north half of the compass and particularly those with an easterly component to their aspect.
Mid elevation terrain at treeline offers MODERATE avalanche danger and human triggered avalanches are POSSIBLE on steep, shady slopes.
Looking for LOW avalanche danger? Well then, you've got plenty of options. Simply lose some elevation, swing over to the south half of the compass or tag some lower elevation trailhead shots where human triggered avalanches are UNLIKELY.
---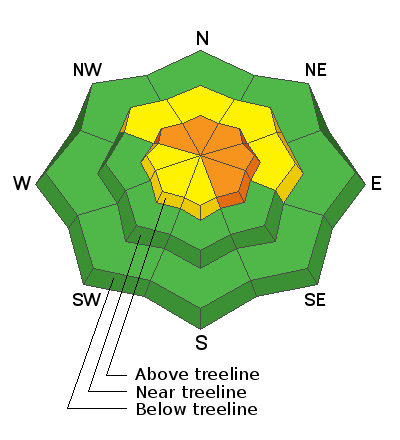 Learn how to read the forecast
here