Forecast for the
Uintas Area Mountains
Issued by Craig Gordon for
Sunday, December 31, 2017 - 4:10am
HEADS UP.... AVALANCHE CONDITIONS REMAIN SKETCHY
In upper elevations, at and above treeline, the avalanche danger is CONSIDERABLE. Human triggered avalanches are likely, especially on steep, wind drifted slopes, and particularly on slopes facing the north half of the compass.
MODERATE avalanche danger exists on mid and low elevation shady slopes. Human triggered avalanches are possible on steep slopes with recent deposits of wind drifted snow.
Low elevation south facing slopes and terrain that held no snow prior to the Christmas Eve storm offer generally LOW avalanche danger.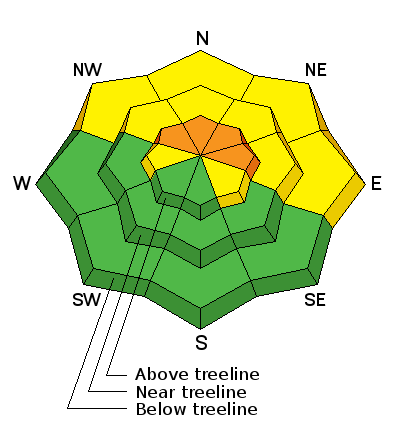 Learn how to read the forecast
here