Forecast for the
Uintas Area Mountains
Issued by Nikki Champion for
Wednesday, November 16, 2022
Overall, we are off to a great start and avalanches are generally unlikely. However, with a few days of elevated winds and last week's snow available for transport, I'd still be on the lookout for stubborn wind drifts on upper-elevation slopes and terrain features that allow for drifting snow, like ridgelines, sub-ridges, and gullies. Step out cautiously and continue practicing safe travel by avoiding steep, upper-elevation terrain, especially slopes facing the north half of the compass.
A few things to remember:
Triggering any avalanche regardless of its size can produce serious trauma even if it doesn't bury you because the snowpack is so thin.
Hitting rocks and stumps is a real danger. Don't end your season before it starts with an injury from hitting one of these obstacles.
Early-season avalanches are a real possibility. It doesn't matter if you are hiking, hunting, skiing, etc., be prepared with the correct rescue gear and a partner.
---
We will be issuing intermittent updates and publishing backcountry observations as they arrive. When we begin regular forecasts, we will begin issuing avalanche danger ratings.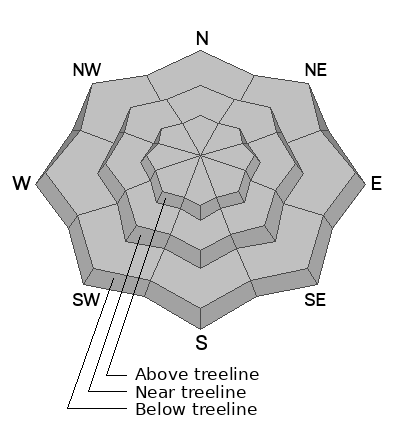 Learn how to read the forecast
here