Forecast for the
Uintas Area Mountains

Issued by Craig Gordon for
Tuesday, January 24, 2023
Slightly more complicated, but straight-forward and easy to avoid none-the-less...
MODERATE avalanche danger is found on steep, upper elevation leeward slopes, especially in the wind zone at and above treeline. Fresh wind drifts reactive to our additional weight are POSSIBLE, particularly on slopes with a south component to their aspect.
Generally LOW avalanche danger is found on all mid and lower elevation slopes.
---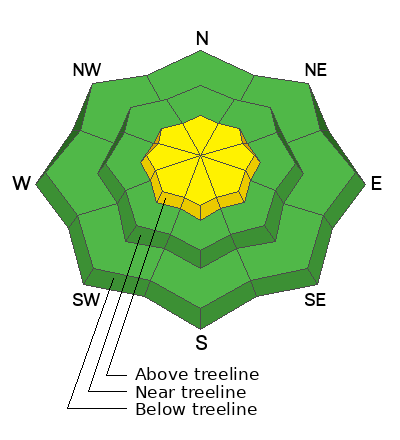 Learn how to read the forecast
here