Observation Date
Observer Name
Bill Nalli
Region
Uintas » Upper Weber Canyon
Location Name or Route
Upper Weber Canyon
Comments
With increasing stability throughout the range we continue to move into new terrain and are stepping out onto steeper slopes. No new significant avalanches in about one week. HS is deep for any month in the Uintas at about 2 meters. Snow profiles continue to show strengthening of the November PWL with mostly non-propagating failures. The facets continue to round and are buried so deep, human triggering is unlikely. We continue to hunt for the isolated spots that are the exception to this trend. These are shallower snowpack areas due to wind-stripping and areas that have avalanched.
We saw another significant avalanche from the Jan. 11 cycle at 10,400'. It follows the trend of steep, wind-loaded, NNE-facing. Cornices have graduated from Adult to Jumbo size and may have been the trigger for this wide-propagating, 1000'wide avalanche.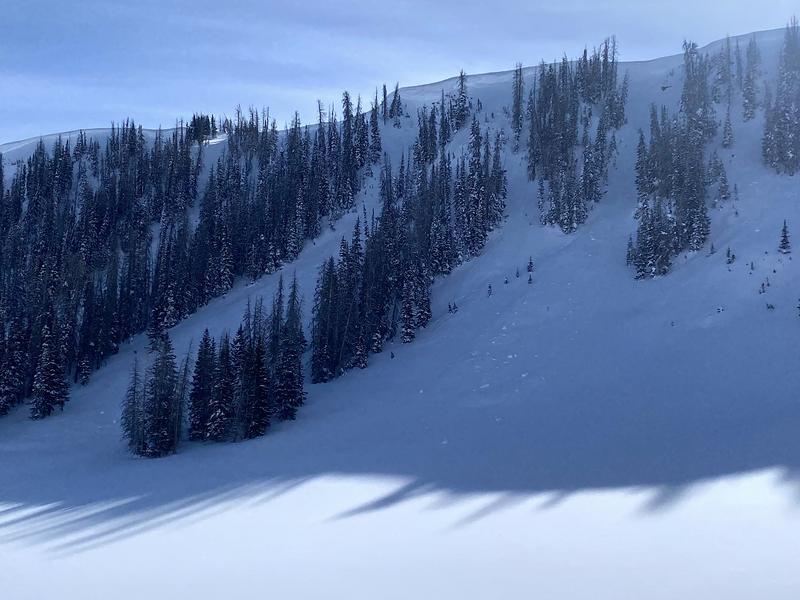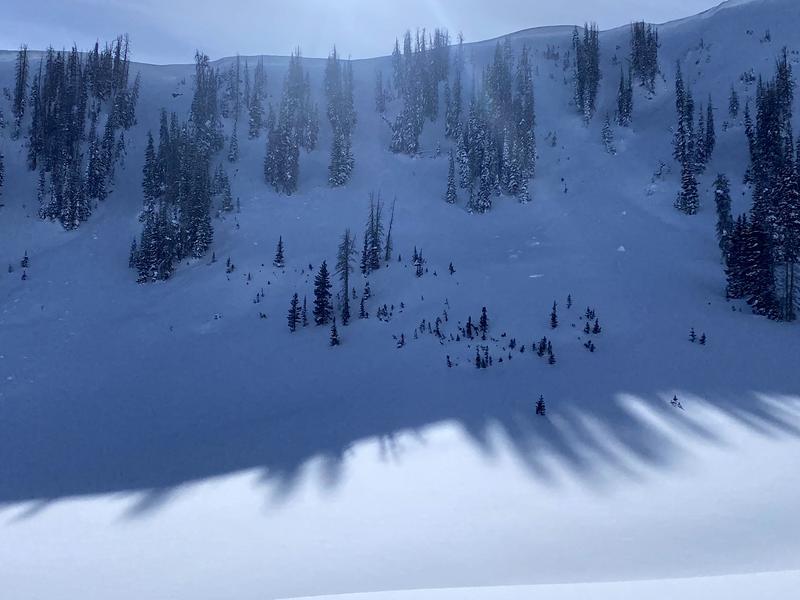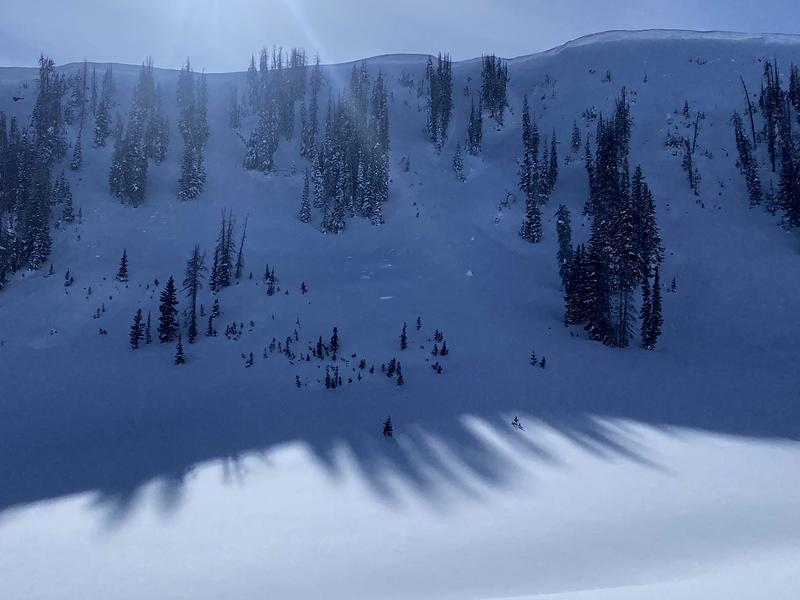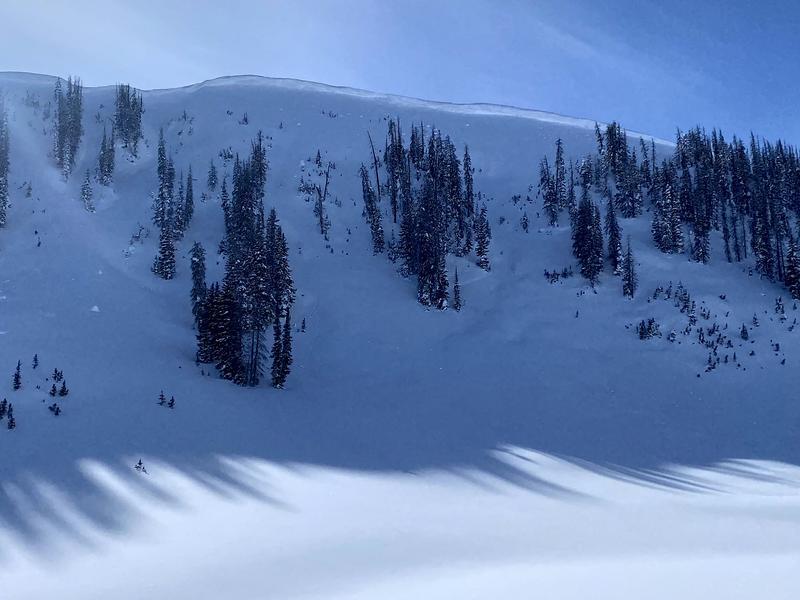 Zoomed in on a deeper portion of the crown. We estimate about 1.5"-2" of SWE on top of the bed surface.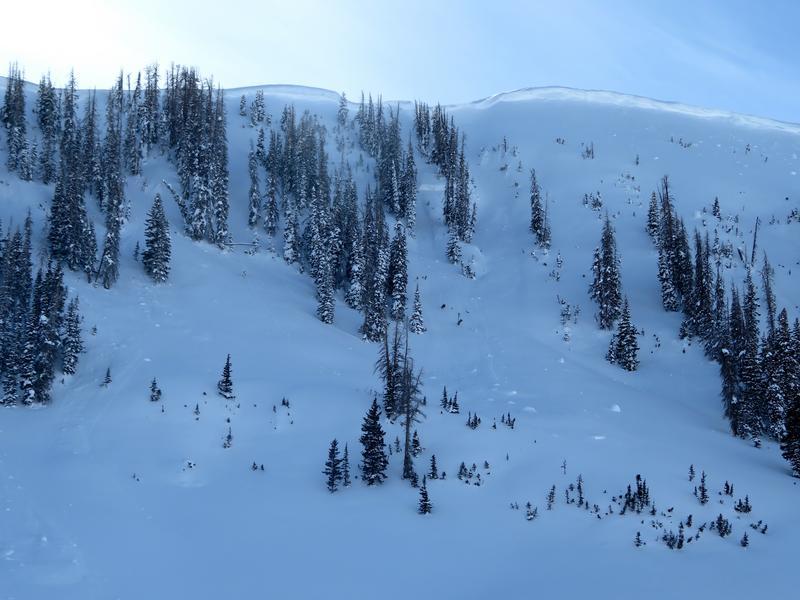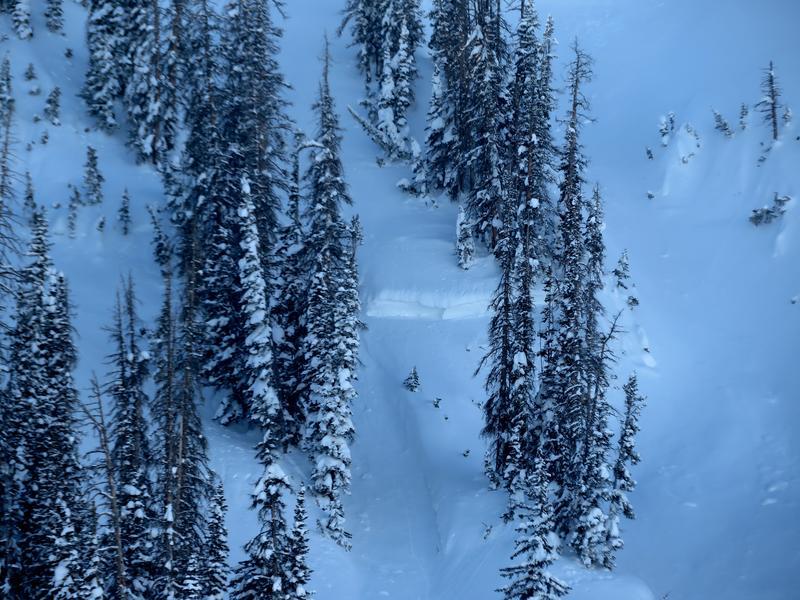 Today's Observed Danger Rating
Moderate
Tomorrows Estimated Danger Rating
Moderate
Coordinates