Forecast for the
Skyline Area Mountains
Issued by Brett Kobernik for
Saturday, February 9, 2019 - 5:33am
The overall avalanche danger is CONSIDERABLE today. Areas of HIGH AVALANCHE DANGER still exist in the upper elevation steep north through east facing terrain.
HUMAN TRIGGERED AVALANCHES ARE LIKELY TODAY.
Slopes steeper than 30 degrees especially where the wind has been drifting snow are likely places to trigger an avalanche today.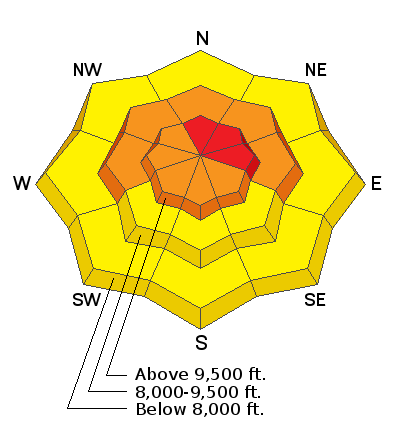 Learn how to read the forecast
here