Forecast for the
Salt Lake Area Mountains

Issued by Greg Gagne for
Friday, January 20, 2023
The avalanche danger is MODERATE at the upper elevations where you may find pockets of sensitive wind-drifted snow. Avoid traveling underneath or along the edge of corniced ridgelines as large cornices may easily break off. Long-running sluffs are also possible in steep terrain.
There is a LOW danger at mid and low elevations.
---
Before kicking a cornice, performing a ski cut, or dropping onto a steeper slope, watch for others below you.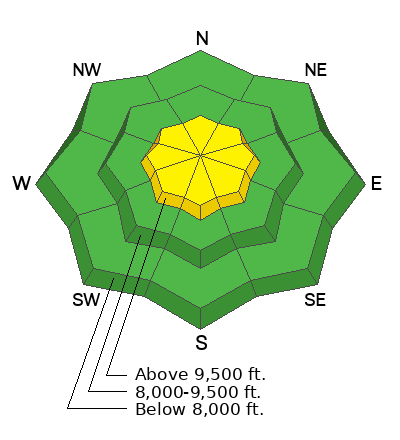 Learn how to read the forecast
here