Forecast for the
Salt Lake Area Mountains
Issued by Nikki Champion for
Thursday, January 2, 2020
The avalanche danger is HIGH on all upper elevation slopes, CONSIDERABLE on all mid-elevation slopes and MODERATE on all lower elevation slopes.
Today, both human-triggered and natural avalanches are likely at upper and mid elevations where heavy snowfall and strong winds, have created dangerous avalanche conditions especially on any slope with fresh wind drifts. Avalanches can also in the new snow unaffected by winds.
Cornices will continue to grow and become sensitive, so avoid traveling close to the edges of corniced ridges.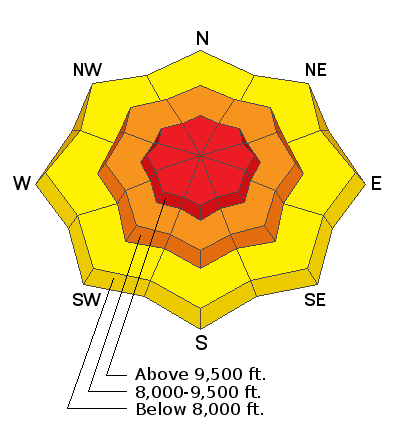 Learn how to read the forecast
here