Forecast for the
Provo Area Mountains

Issued by Dave Kelly for
Monday, December 5, 2022
There is a CONSIDERABLE avalanche danger for today at mid and upper elevations. People in the backcountry continue to trigger avalanches on a persistent weak layer formed in mid November. As more wind transports new snow and loads this persistent weak layer the size of the avalanches will only increase.
These avalanches are not to be taken lightly as they will break 1-4' feet deep and up to 300' wide (perhaps wider). These avalanches can be triggered from a distance (remotely) and can travel long distances downhill into the flats.
---
Low elevations have a MODERATE danger. The same weak layer exists at low elevations but there is less snow on top of it.
---
Use cautious route finding and avoid traveling on or under slopes over 30 degrees.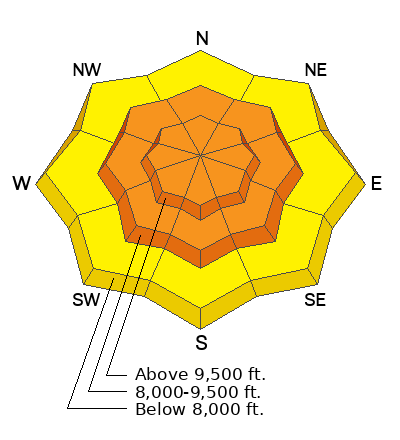 Learn how to read the forecast
here