Forecast for the
Ogden Area Mountains
Issued by Mark Staples for
Saturday, April 20, 2019 - 7:01am
Temperatures did not drop below freezing last night and this morning temperatures are very warm. Because the snowpack is starting out warm and wet this morning, it won't take much heating for wet avalanches to occur. Most of these will be loose wet avalanches.
---
Wet slides are most likely at mid and upper elevation slopes facing E, S, and W where the avalanche danger should quickly rise to CONSIDERABLE this morning. All other slopes have a MODERATE danger.
---
Trent will update the Salt Lake City, Ogden and Provo forecasts Saturday morning (April 20th) by 7:30 am.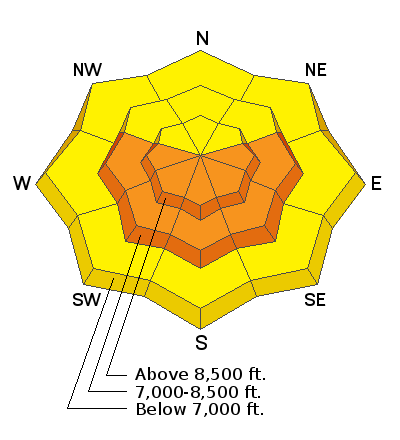 Learn how to read the forecast
here