Forecast for the
Ogden Area Mountains

Issued by Trent Meisenheimer for
Sunday, April 10, 2022
Today we have a
MODERATE
avalanche danger on slopes facing northwest, north, and northeast at the upper elevations for hard and soft drifts of wind-blown snow. Human triggered avalanches are possible.
---
We have a
LOW
avalanche danger on all other slopes where you should use
Normal Caution
.
---
Risk is inherent in mountain travel, and even a small avalanche can lead to a bad outcome in radical terrain.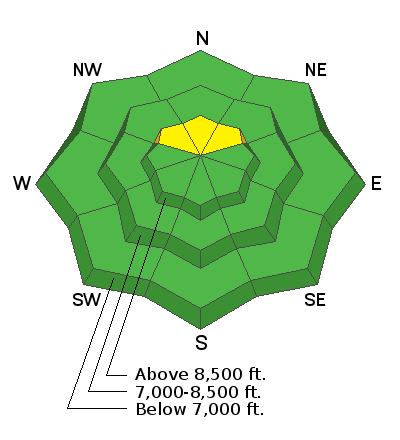 Learn how to read the forecast
here