Forecast for the
Ogden Area Mountains
Issued by Trent Meisenheimer for
Monday, February 11, 2019 - 7:02am
The avalanche danger is MODERATE on and below steep, wind drifted slopes at all mid and upper elevations. Human triggered avalanches are possible.
New and old wind drifts can be triggered on all steep upper elevation slopes.
Avoid being on and below heavily corniced ridgelines.
Watch for new snow soft slabs and sluffs in steep terrain.
There remains the isolated chance of triggering a deeper avalanche, especially in shallow snowpack areas.
Wind sheltered, mid elevation terrain has a MODERATE danger with 5 star turning and riding conditions on slopes under about 35° degrees.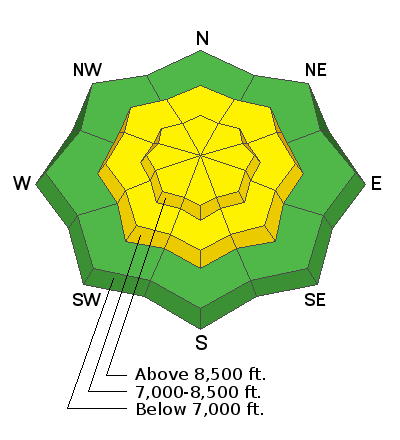 Learn how to read the forecast
here