Forecast for the
Ogden Area Mountains

Issued by Dave Kelly for
Monday, January 23, 2023
The avalanche danger is MODERATE on upper-elevation slopes where you may trigger small wind-drifted snow avalanches. The avalanche danger is LOW on mid and lower elevation slopes where there is less wind-drifted snow.
---
Don't get caught in any avalanche regardless of size in a place where you don't want to go; such as over a cliff band, or through a stand of trees.
---
Small loose dry avalanches are possible in steeper terrain at all elevations.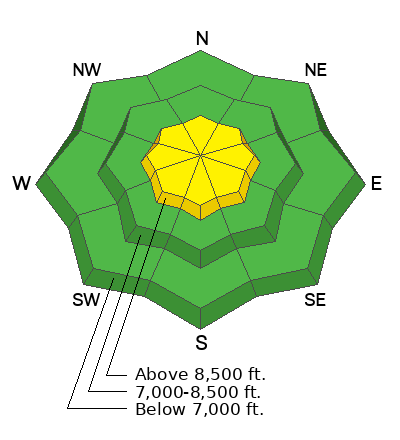 Learn how to read the forecast
here