Forecast for the
Logan Area Mountains
Issued by Toby Weed for
Wednesday, December 12, 2018 - 7:16am
MODERATE: Expect an increasing danger of avalanches involving wind drifted snow at all elevations. Heightened conditions exist already and the danger will increase today as snow piles up and drifts grow deeper, overloading widespread weak surface snow. Dangerous human triggered avalanches failing on a persistent weak layer near the ground remain possible on upper elevation north facing slopes.
Evaluate snow and terrain carefully.
I will update this advisory on Friday morning.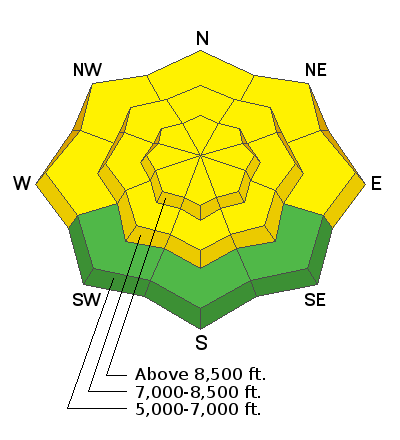 Learn more about the ratings
here