The danger roses for the Salt Lake mountains from Friday, March 4 through Thursday, March 10:

Summary
: The storminess week since December! Several human-triggered avalanches with a few near-misses. Most avalanche activity involved the weak layer of faceted snow from the January-February drought;
Drew Hardesty's blog
  describes the formation of this weak layer and the avalanche activity failing on this layer through the first week of March. 
Friday, March 4: Trace amounts of new snow and increasing winds from the south/southwest. No backcountry avalanches are reported.
Saturday, March 5: Snowfall commences with 2-6" by the end of the day. Gusty south/southwest winds. Avalanche activity is limited to sluffing on steep, upper-elevation northerly slopes and a few small pockets of wind-drifted snow. Reports of instabilities on the layer of faceted snow from Jan/Feb as well as two avalanches breaking down on this layer:
Sunday, March 6:
Although neither of these avalanches were large, they did signal how the persistent weak layer will react to additional snowfall.
Monday, March 7:
Backcountry avalanches include: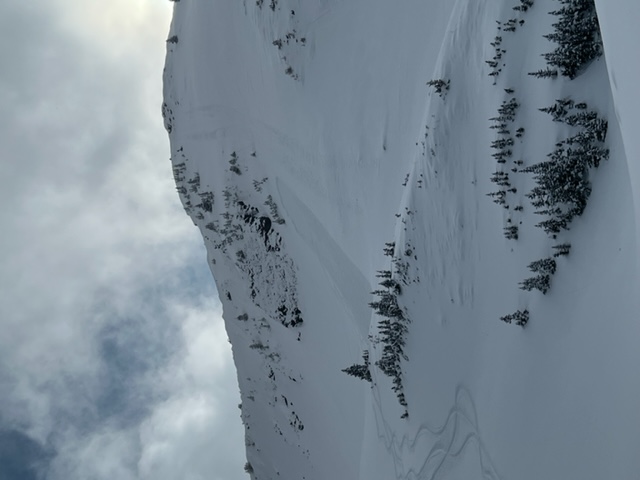 The most serious avalanche incident occurred in the Westerm Uintas where a snowmobiler was caught, carried, and buried in a terrain trap. Fortunately, their hand was sticking out and the rider was quickly rescued by other members in the party.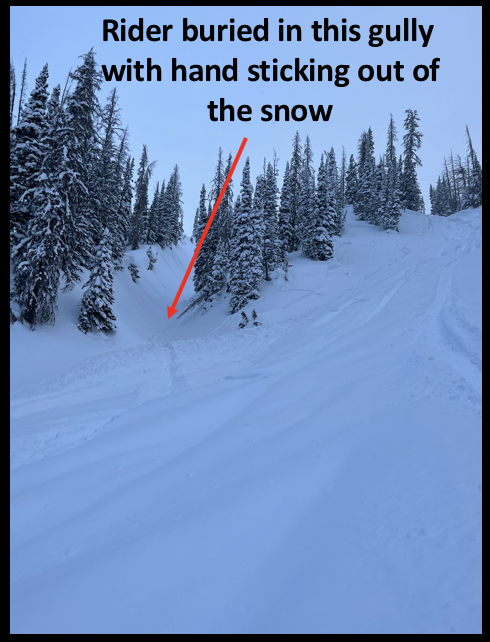 Tuesday, March 8: Snowfall on a cold, unstable northwest flow. By sunset, up to 6" of snow is recorded. Backcountry avalanches failing on Jan/Feb facets include: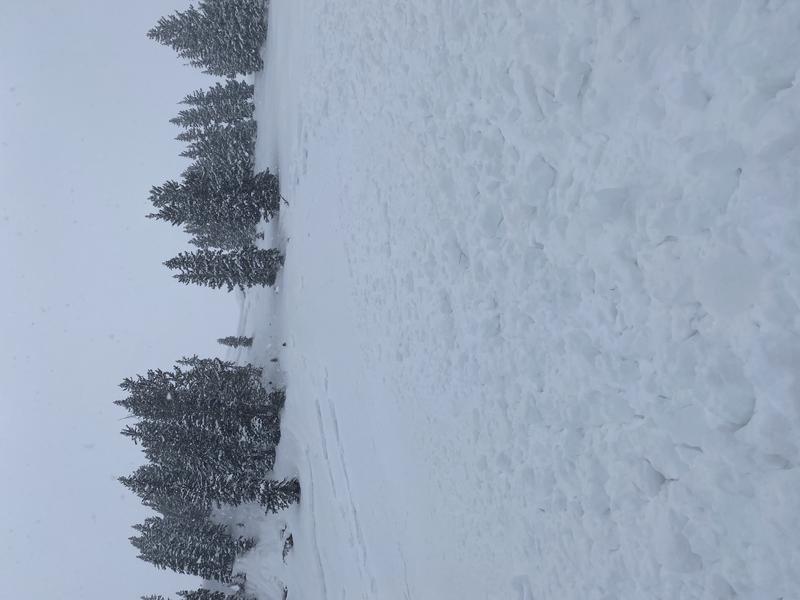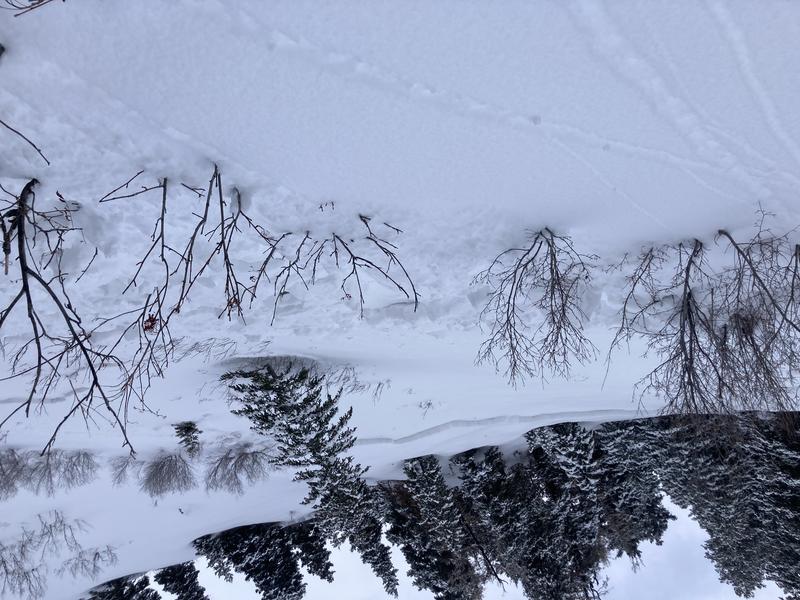 Wednesday, March 9: Impressive snowfall amounts include 
Little Cottonwood Canyon 24-48" containing up to 2.6" snow water equivalent (SWE)
Big Cottonwood Canyon 14-44"" (up to 2.75" SWE)
Park City Ridgeline 12-16" (up to 1.2" SWE)
Backcountry avalanches include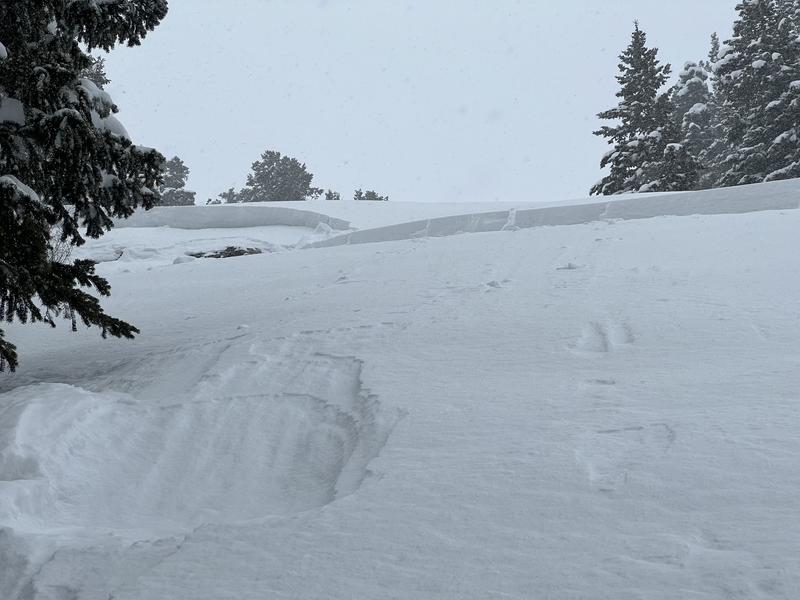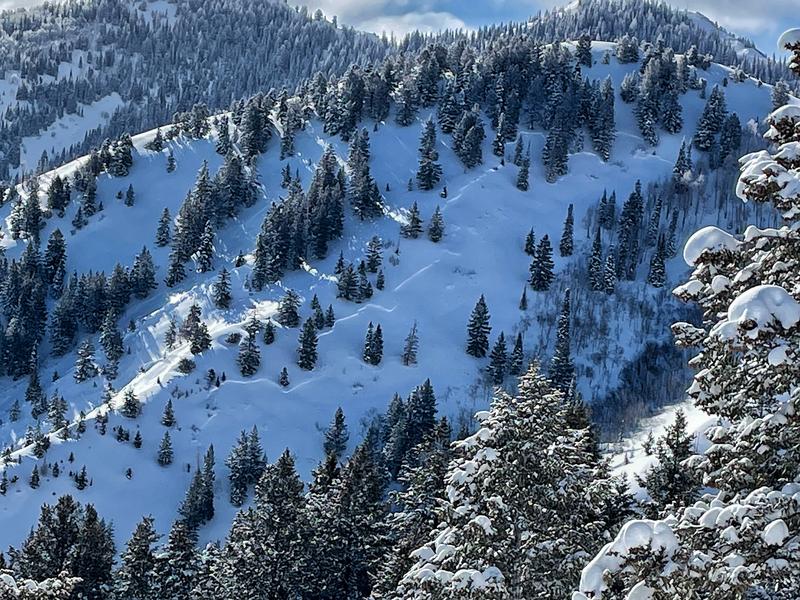 Thursday, March 10: Cold and clear with blustery northwest winds. No backcountry human-triggered avalanches are reported, but with clearing skies additional natural avalanches that occurred overnight Tuesday or during the day on Wednesday are reported.