Email:
wearefunseekers@hotmail.com
Observation Date:
Monday, February 19, 2018
Occurrence Date:
Monday, February 19, 2018
Trigger: additional info:
Unintentionally Triggered
Comments:
15 inches of new snow in area. Wind was transporting snow on the ridges, but not particularly strong. Cold temps. Decided to look in to Alexander after riding NW Yellow Jacket as we (2 of us) had not been in Alexander all winter. Rode far skiers left one at a time, staying in visual contact. Second rider rode to first who was in island of safety above convex roll. Just as second skier came to a stop, the slope released on skiers right, 100 ft above us where slope has 40 degree starting zone. The slide pulled out towards us where the slope measured 33 degrees. It ran full width and track of Toots. It also propagated to next gully and took out all of that. Crown was 18 to 30 inches, Soft Slab failing on thin crust just below storm snow from last 2 storms. It did not step down below this. Visibility was poor but it appeared we could see crowns all the way over to Depth Hoar Bowl. Pictures are poor due to time of day and poor vis. We were unable to obtain more info on crown profile etc., due to time of day, air temps. Poor decision to ski that particular slope but came home safe due to terrain management and good communication.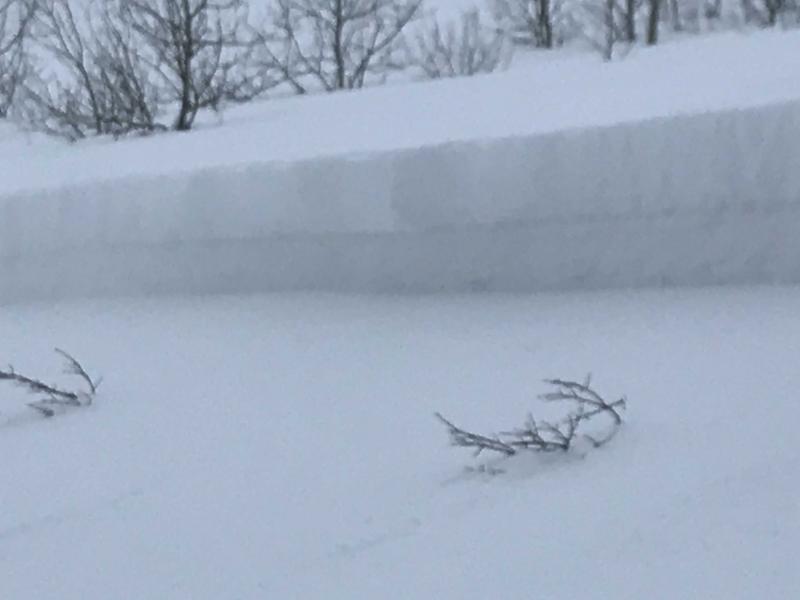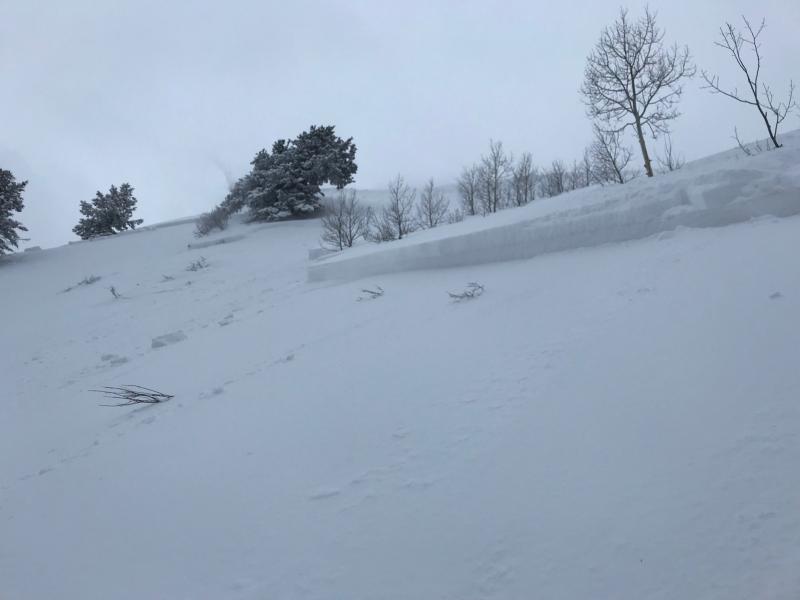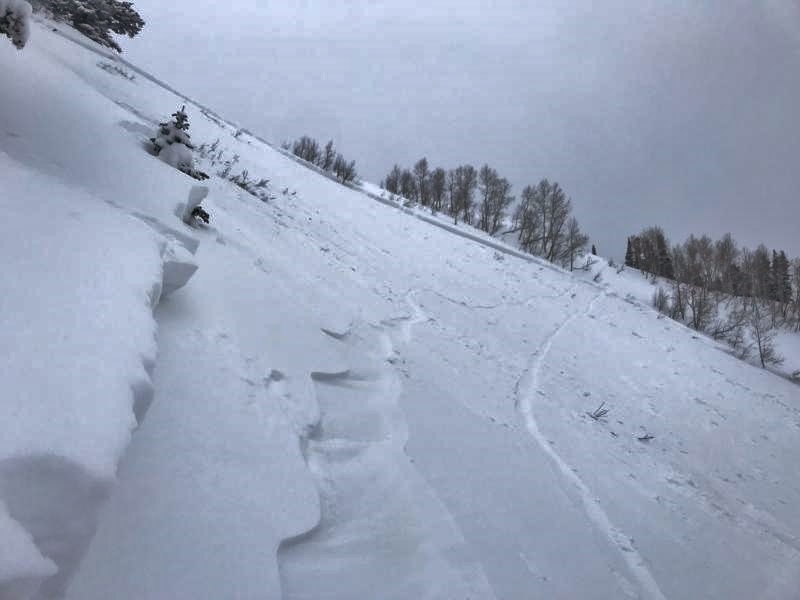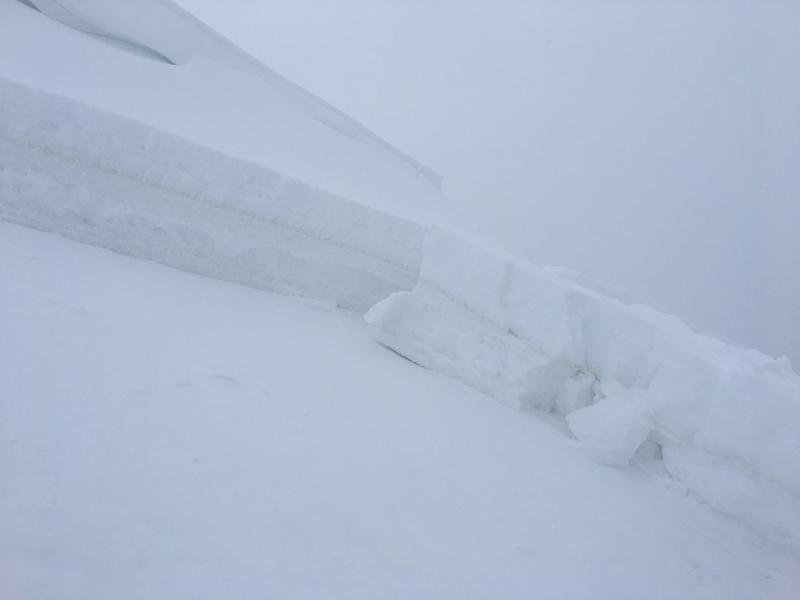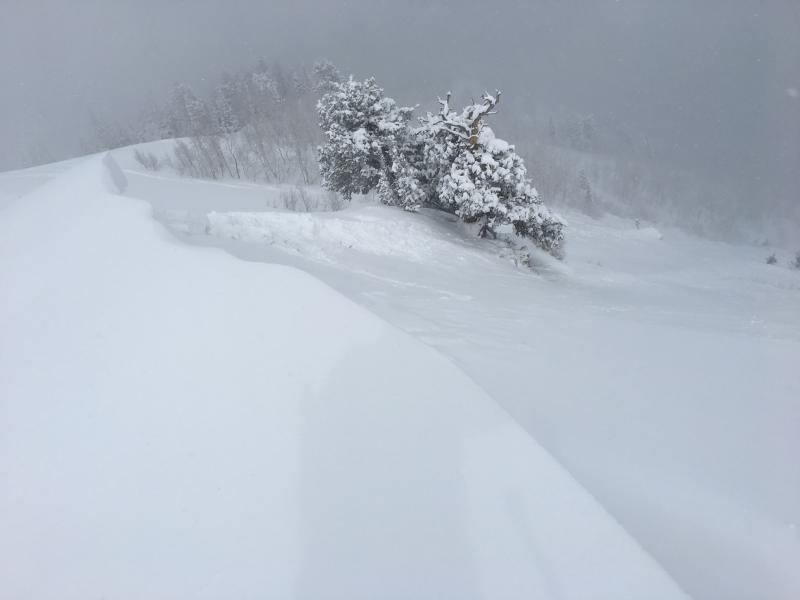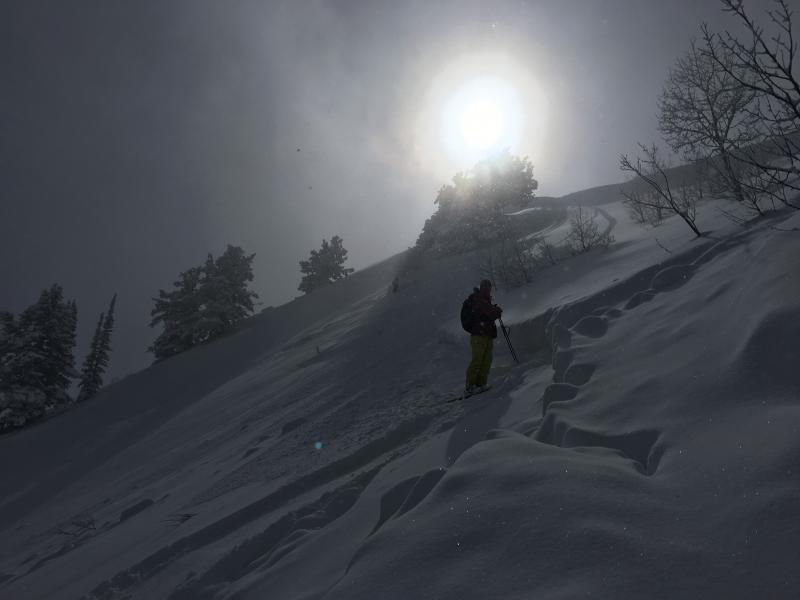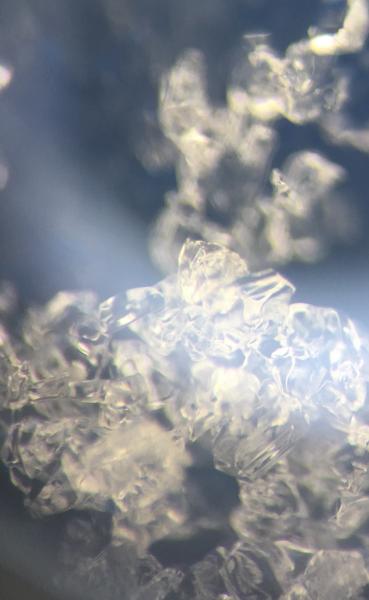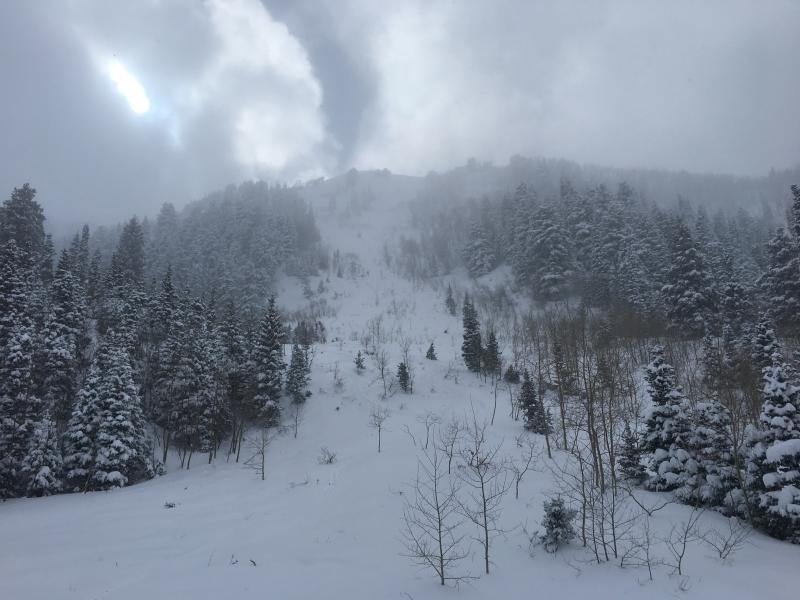 Comments:
Forecaster (Hardesty) Comments: this was a very experienced party known for making thought out and conservative decisions. I'd reiterate that their tracks were on 32-33 degree terrain...but the hard slab/facet structure propagated back up and south to 44 degree terrain. We dug along the skier's left flank near where the first skier stopped and did not find alarming structure or test results. The depth of the snowpack and weakness of the facets varied wildly across the crown and flanks. Crown ranged from 1-3' deep. As noted the first skier pulled out to skier's left a couple hundred feet down the slope; the second skier collapsed the slope and not caught. The slide came within 10' of where the first skier stopped.