Observer Name:
Craig Gordon / Andrew Nassetta
Location Name or Route:
Caribou Basin The Other Runs
Trigger: additional info:
Unintentionally Triggered
Snow Profile Comments:
Crown profile from sled triggered avalanche that occurred on 1/21/18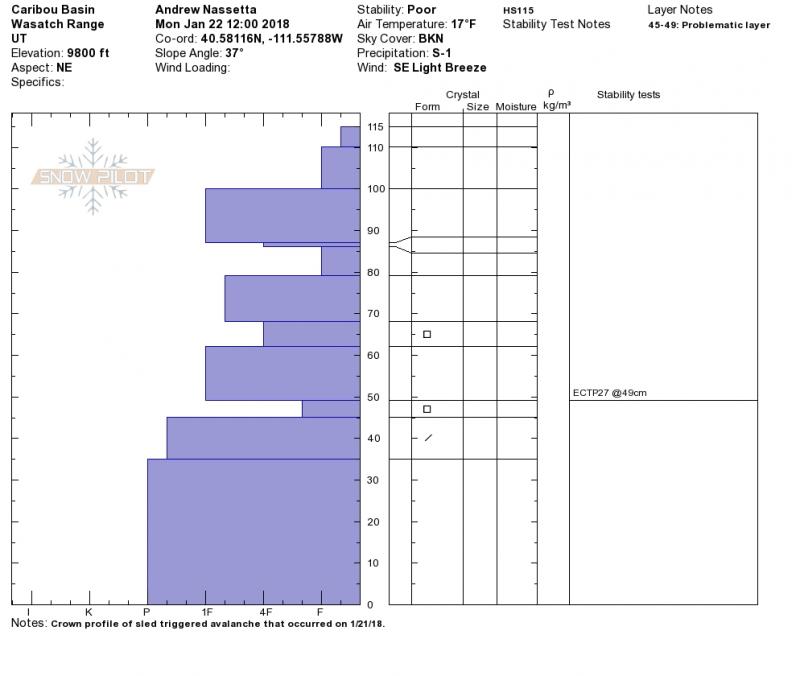 Comments:
Went to check out the slide in Caribou Basin reported on Jan. 21st. The avalanche was 2.5 to 3 feet deep, occurred on a NE slope at 9800' and failed above the thanksgiving rain crust on facets. The slide ran to a natural bench feature at the bottom of the slope and stacked up a sizable debris pile. This is a good amount of snow and the rider who triggered the slide appeared to make it off the slab unharmed. Bottomline... avalanches continue breaking close to the ground, they're unmanageable and can easily ruin your day, end your season... or worse. There is great riding to be found on the south half of the compass where these persistent weak layers aren't hiding.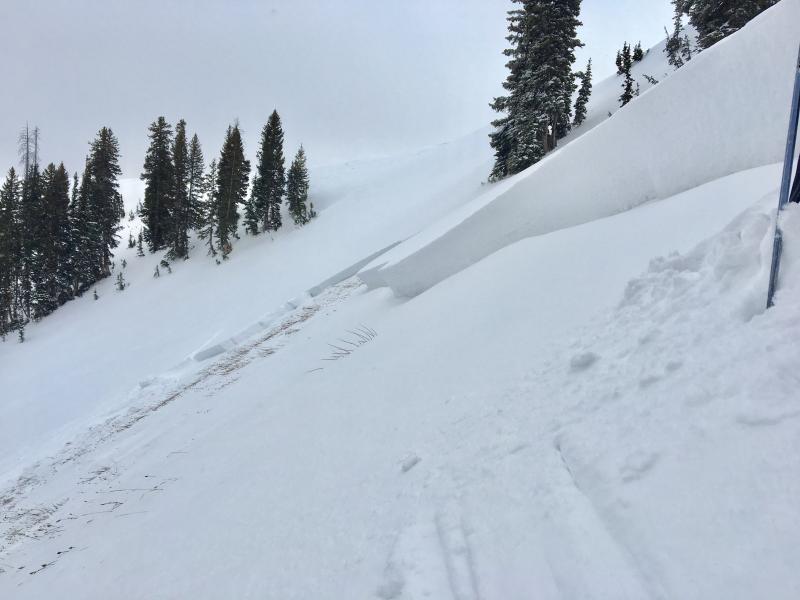 Comments: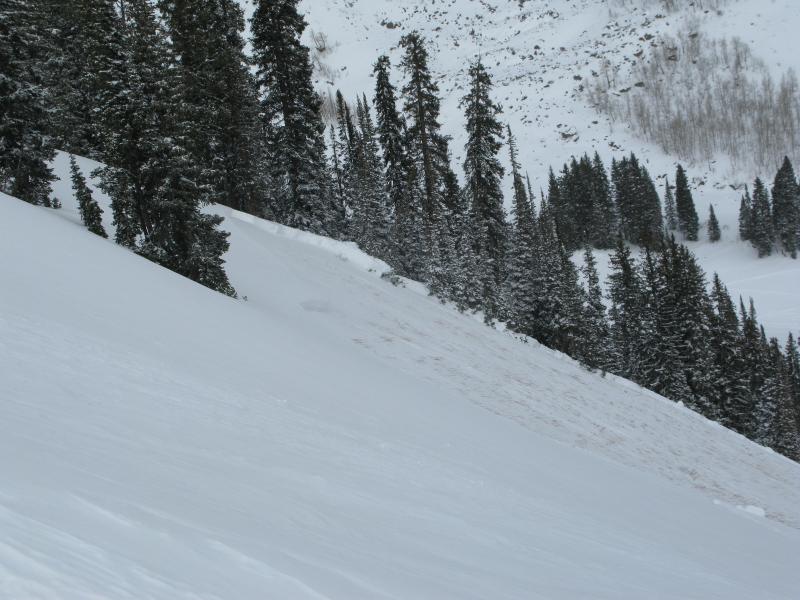 Looking across slope at the crown and bed surface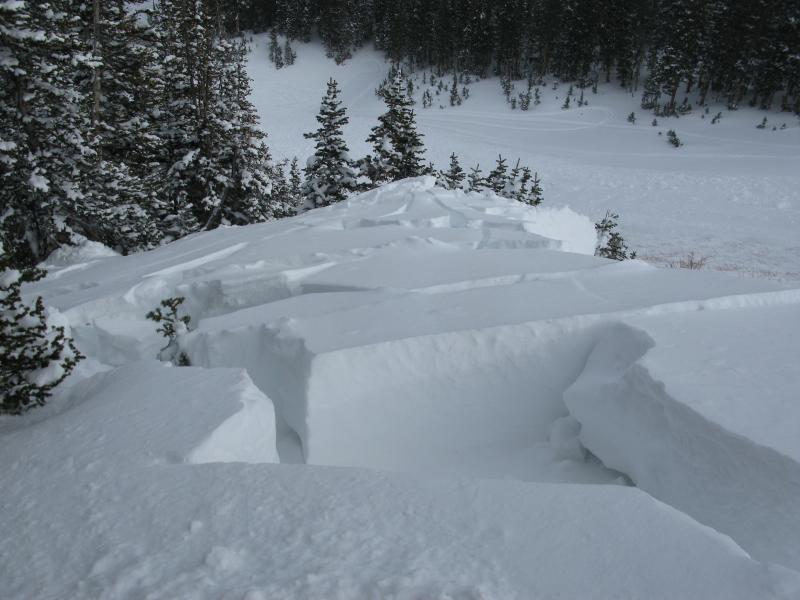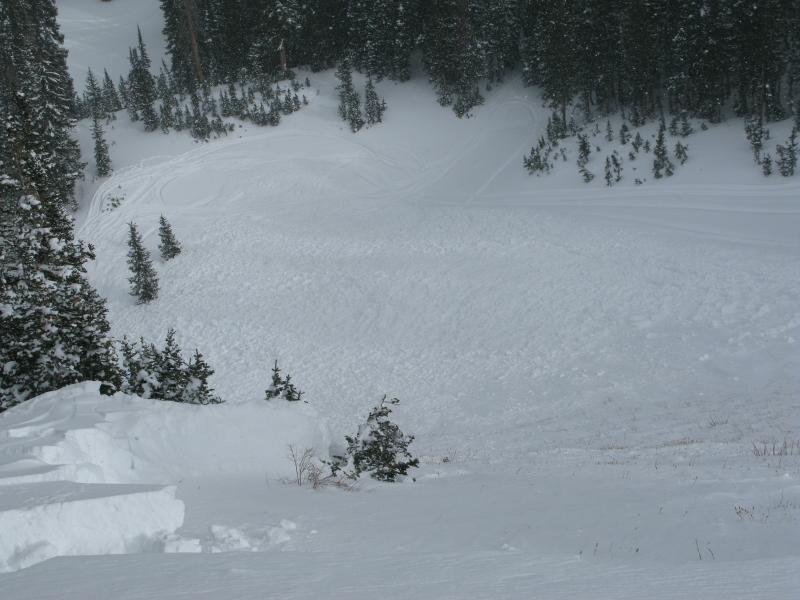 Downslope view of slide and runout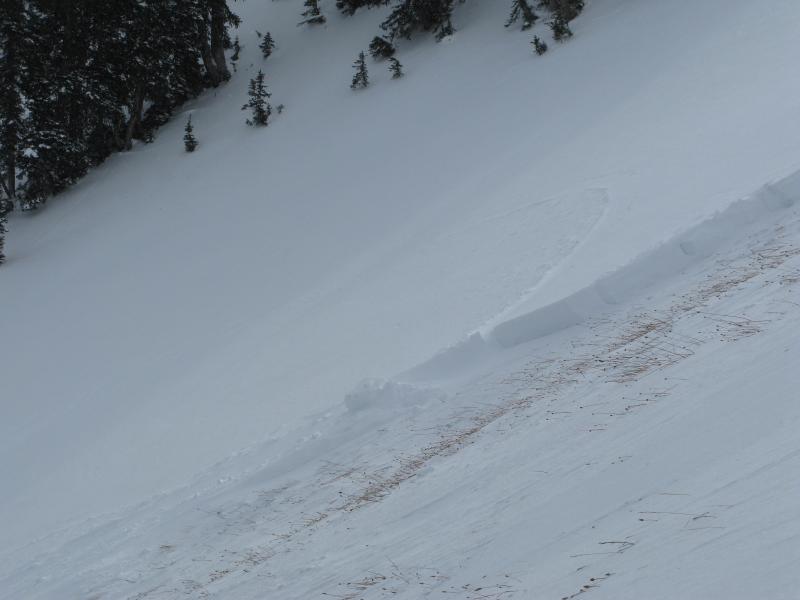 Yep,,, that's a sled track exiting the right flank of the slide. Super lucky... uneasy rider :)