Observation Date:
Thursday, January 26, 2017
Avalanche Date:
Thursday, January 26, 2017
Snow Profile Comments: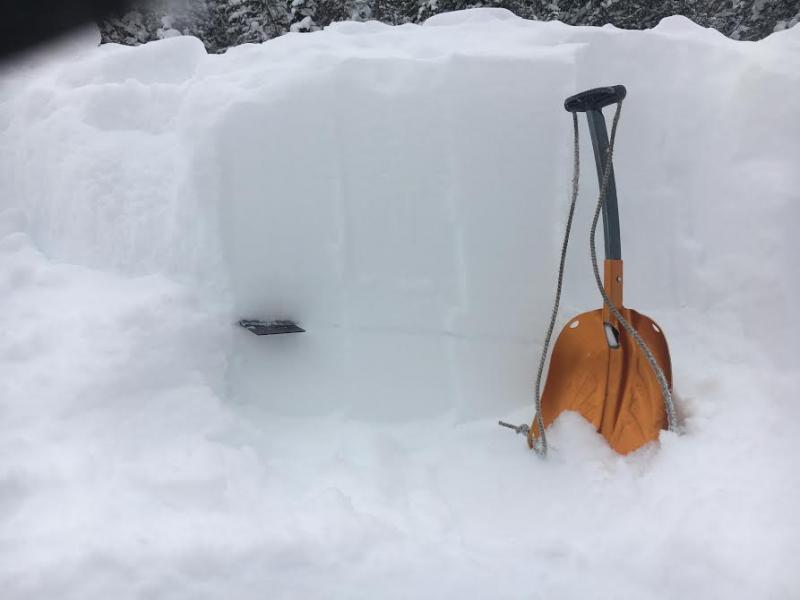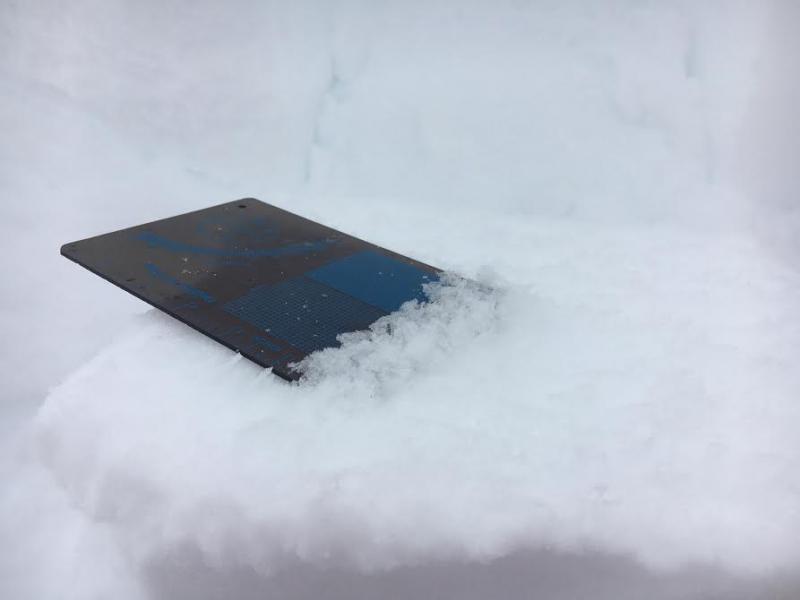 Couple inches of ultra fluff at the surface with a nice homogenous fist to four finger slab resting on well preserved surface hoar.
Comments: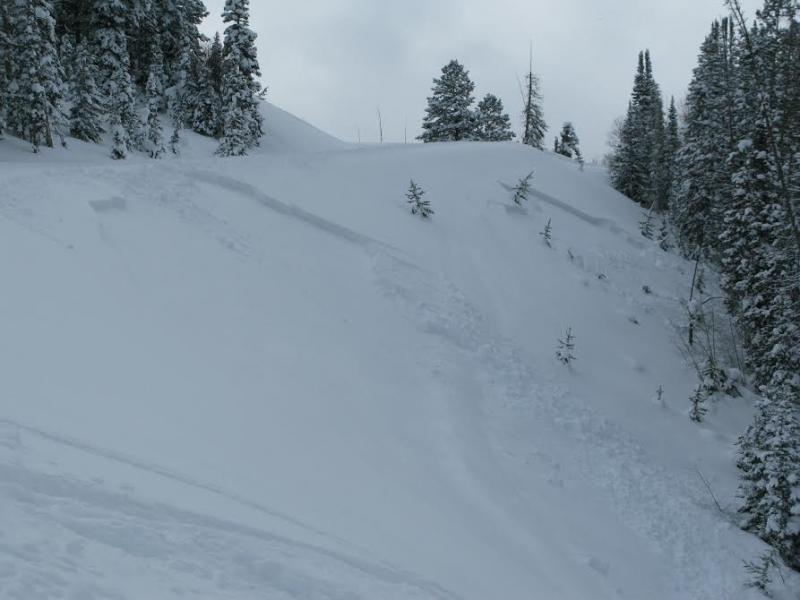 I rolled up to this freshly triggered slide yesterday near Wolf Creek Pass as the dust was settling. It was a nice sized pocket measuring 2 feet deep and 150 feet wide, only running 100 feet vertically due to terrain features. This slide occurred on a wind sheltered North aspect at 9,500 feet and failed on well preserved Surface Hoar. This avalanche illustrates the kind of avalanche issue we're dealing with the next couple days.