Observation Date:
Saturday, January 21, 2017
Occurrence Date:
Saturday, January 21, 2017
Location Name or Route:
Cutler Ridge, Bailey Springs Area
Trigger: additional info:
Weak Layer:
New Snow/Old Snow Interface
Comments:
Skied to the shoulder of Ben Lomond early this morning. Planned to ski low angle terrain on our decent, but was curious how sensitive the steeper terrain was after we got collapsing on a small test slope at 6600' on our ascent. A quick ski cut quickly propagated and produced a decent size slide. I was surprised how sensitive it was, especially with the lack of wind. I don't think any of the new snow had received any wind transport. The sensitivity may be from a combination of the high PI rates this morning and the very weak old snow surface. There was obvious NSF at the interface. I looked for buried surface hoar, but didn't find any. Slope angle is estimated.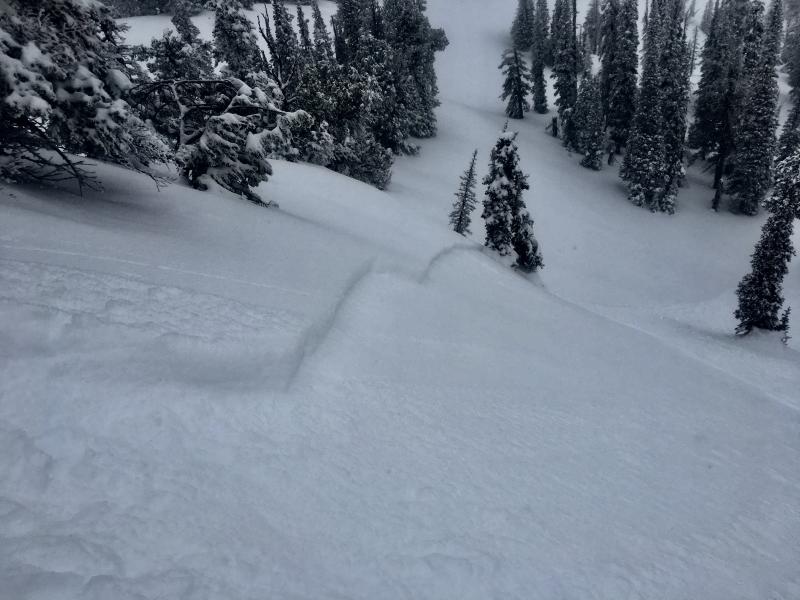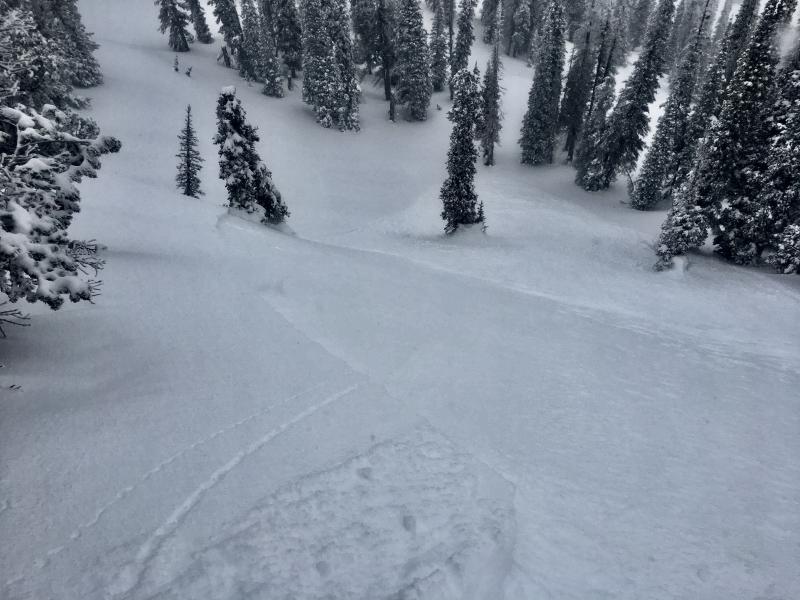 Comments:
On our ascent, we got this collapse on the summer trail cut bank near 6600', also NE facing. I was able to find intact buried surface hoar at the failure plane here (no good photos though). We also triggered a very small soft slab in this area.