Observation Date:
Tuesday, November 29, 2016
Avalanche Date:
Monday, November 28, 2016
Weak Layer:
New Snow/Old Snow Interface
Snow Profile Comments:
Snowpit from nearby Beginner Bowl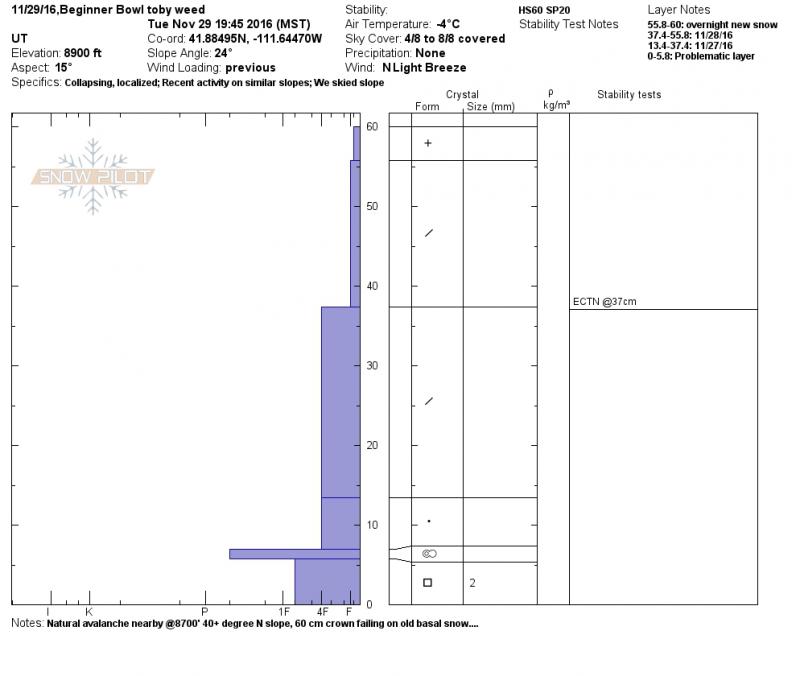 Comments:
Noticed this natural avalanche in eastern Miller Bowl around noon 11/29/2015. Just a little bit of fresh snow from overnight on debris... The 2' deep avalanche looks to have run on old snow. The avalanche occurred on a drifted slope under the cliffs, with smooth underlying ground and shallow preexisting snow (from before Thanksgiving).