Location Name or Route:
White Pine Canyon, Below White Pine Lake, East of Mt. Gog
Trigger: additional info:
Unintentionally Triggered
Weak Layer:
New Snow/Old Snow Interface
Accident and Rescue Summary:
A party of five local riders was playing in nice powder on a relatively small slope below White Pine Lake in White Pine Canyon.  Four of the riders were on the slope when it avalanched, and the slide caught all.  2 of the riders deployed airbags and were only partially buried, another rider was also partially buried and sustained minor injuries, one rider was completely buried.  Luckily the fifth rider was below the avalanche and saw it occur.  He apparently knew the approximate location of the completely buried rider, and a successful companion rescue ensued.  Luckily everyone was okay, but the party had to spend quite a while digging out their partially buried sleds.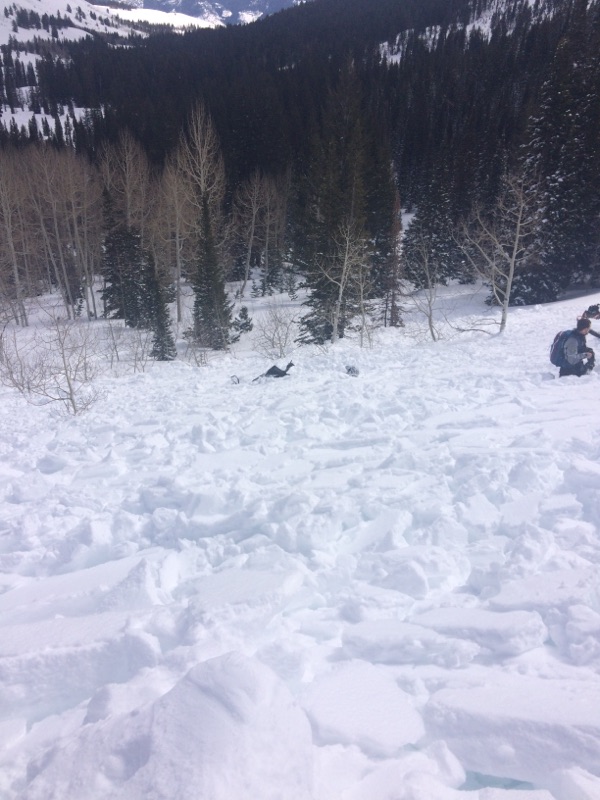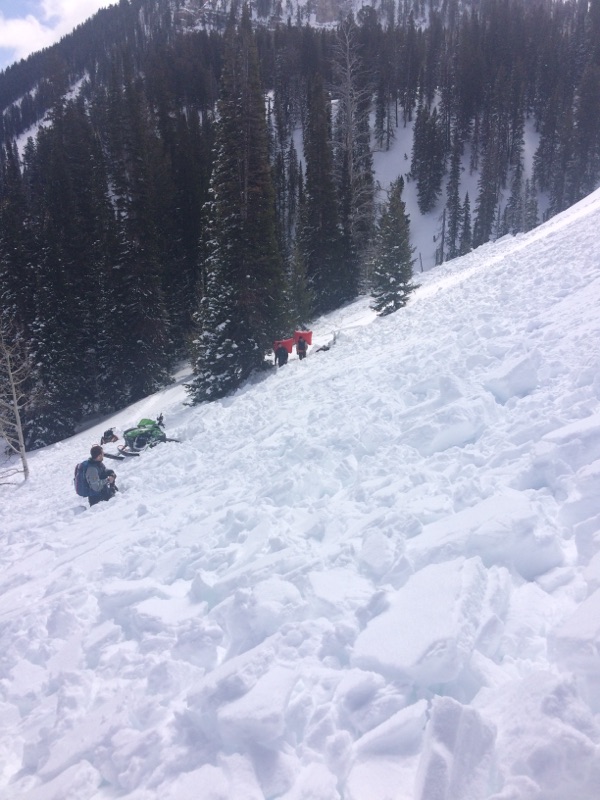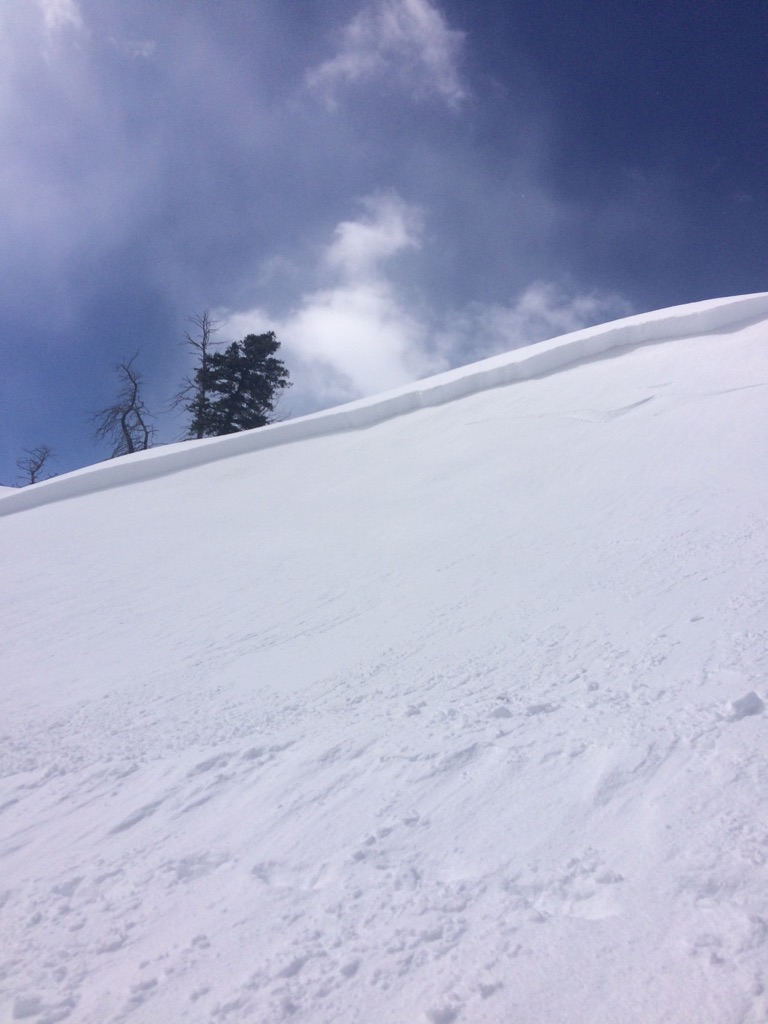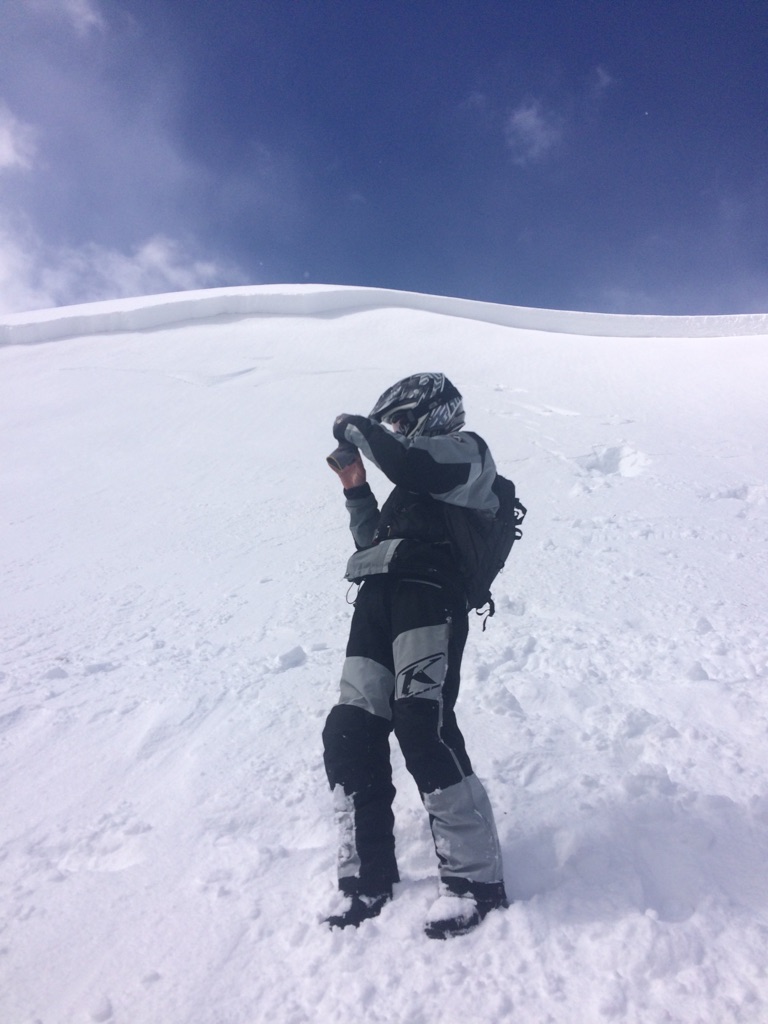 Comments:
This avalanche (B) occurred in the same area (actually pretty much the same slope) as an avalanche (A) that was reported on Thursday March 17.
(A) caught one rider and partially buried both him and his sled. (A) was reported to Paige P in the Franklin Basin parking lot that evening but the party did not disclose the exact location. They were a group filming professional riders in the area.
(B) occurred one day later on the same slope (just to the north of (A)) and caught 4 riders and buried them and their sleds. 3 were partially buried and one was reported to be completely buried. One person sustained an ankle injury. It is unknown whether or not they saw the avalanche from the day before.
Both avalanches failed on the same weak layer (graupel and facets from Saturday 3/12/16) and ran the same vertical distance, but (B) was about 3-4x as wide.
The slope is very steep at the top (42-44 degrees) but quickly tapers so the slab did not have a chance to run far.
We did not receive much information as to whether or not either party had read the advisory each day nor do we know their decision making process or level of avalanche education. Both parties did appear to have proper avalanche rescue equipment.
In one of the pictures, a sled ski track is visible on the bed surface near the crown. This could be the ski of the sled that actually triggered the avalanche though with four snowmobiles on the slope at the same time it is hard to pinpoint the exact placement of the trigger.