Observation Date:
Thursday, December 31, 2015
Avalanche Date:
Friday, December 25, 2015
Location Name or Route:
South Fork of North Creek
Comments:
This may have released either on the 22nd or the 25th. Both days had extensive natural avalanches. The crown is more fresh which makes me think it happened during the second avalanche cycle.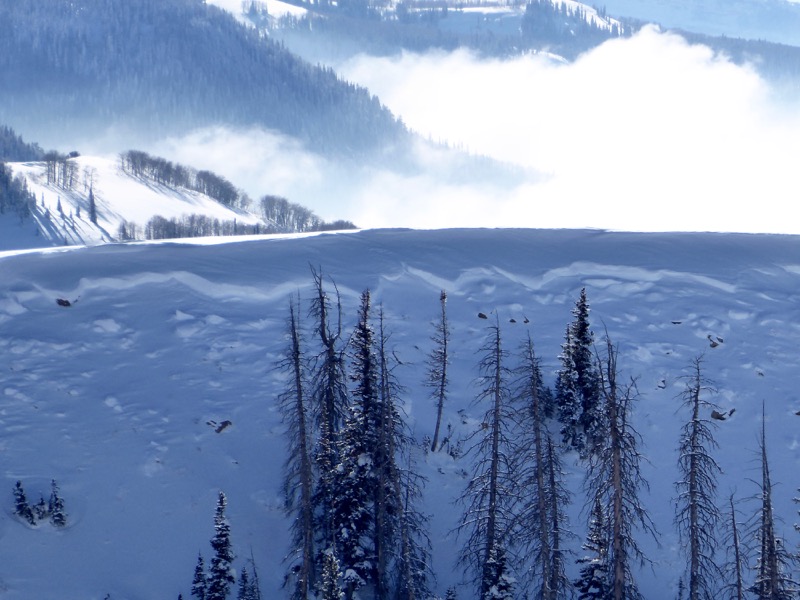 Comments:
This avalanche was about 3/4 of a mile wide!