Observation Date:
Thursday, December 17, 2015
Avalanche Date:
Thursday, December 17, 2015
Location Name or Route:
Wedding Ring, just off SR31
Comments:
Four different avalanches released along the Wedding Ring Ridge early this morning. A bump in wind speeds and a few more inches of snow was enough to tip the balance.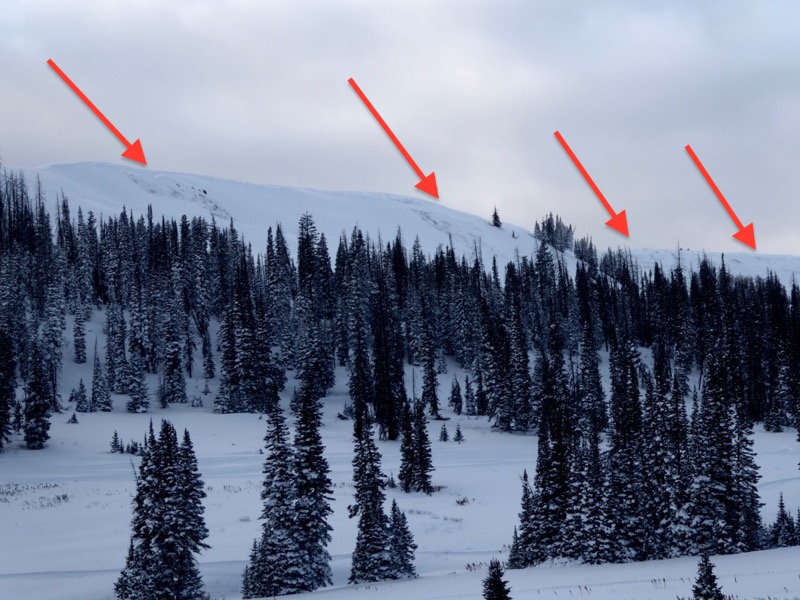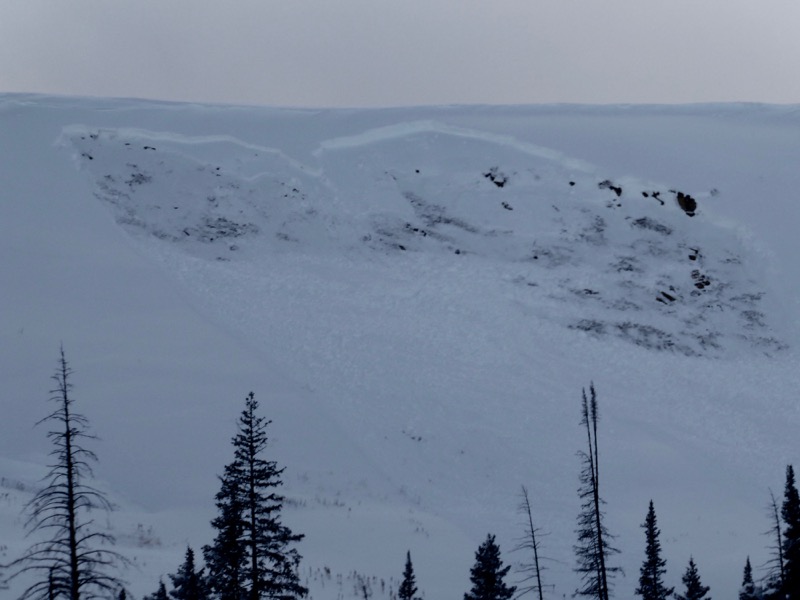 Comments:
The deep unconsolidated snow made travel difficult so no one was able to get into any of the steep terrain. However, note the snowmobile track near the bottom of this slide. Be careful not to get too close under these slopes right now. As things settle over the next few days, travel will become easier. Keep in mind the snowpack is going to stay unstable through the weekend with an elevated avalanche danger.