Observation Date:
Friday, December 26, 2014
Avalanche Date:
Thursday, December 25, 2014
Snow Profile Comments:
Snow profile from Moon Rocks, north of Dutch Draw in Red Pine Canyon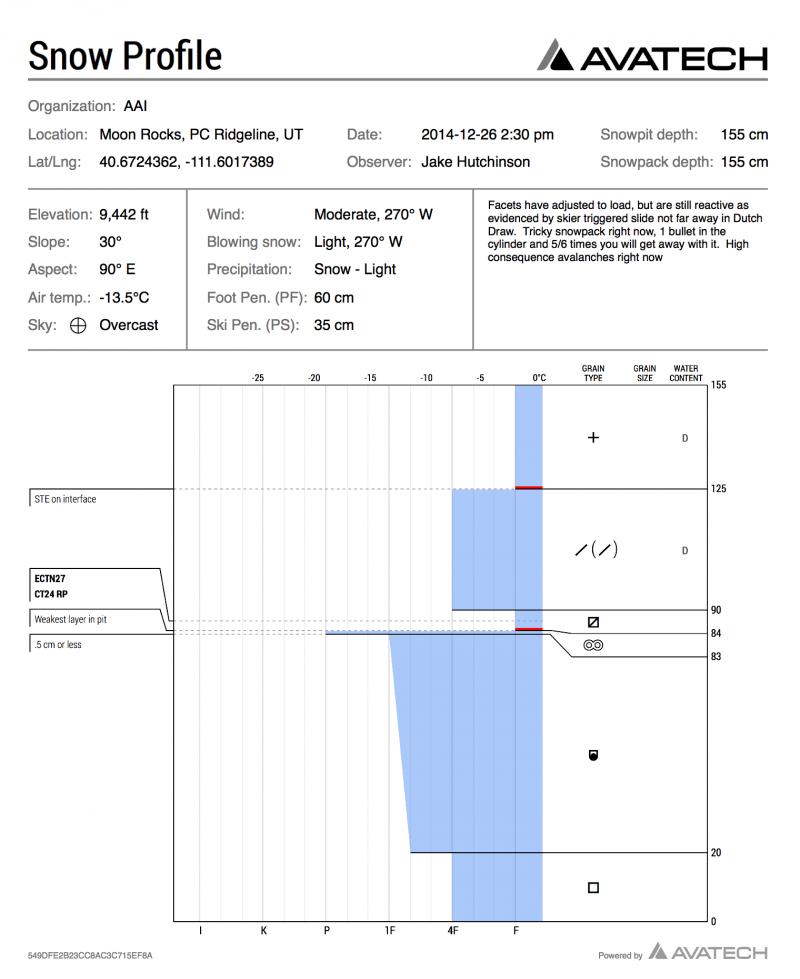 Comments:
Snowpack has adjusted to load placed on it, but still able to trigger an avalanche. These are low likelihood, high consequence events. Skiing on 30-32 degrees was stellar today, possibly the best day I've had in the last 5 years.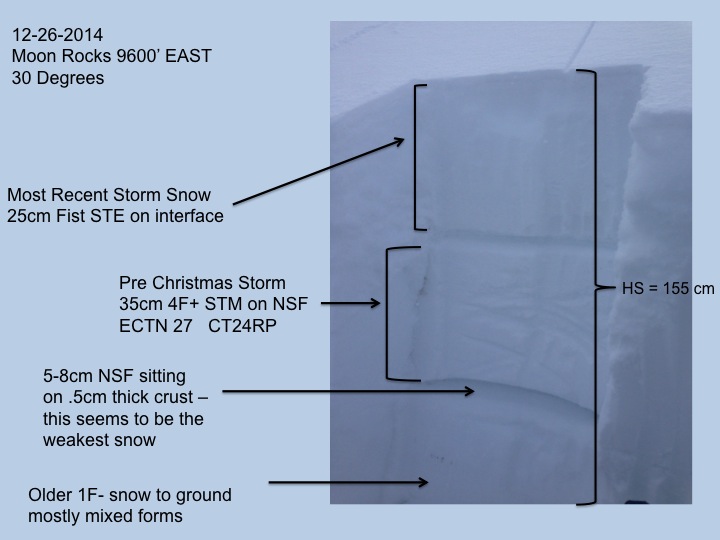 Comments:
Forecaster's note: The larger Dutch Draw slide in the photo below happened very late afternoon or overnight on the 25th. Trigger unknown. (Smaller slide is a few days older.) This photo was taken several hours before there was another skier triggered slide in Dutch Draw on the afternoon of the 26th.