Observation Date:
Sunday, February 16, 2014
Location Name or Route:
Pleasant Creek, straight fork
Comments:
Almost every avalanche path in the Straight Fork of Pleasant Creek avalanched. A number of these paths ran during the January cycle. Many of the avalanches in the photos below did not release during that cycle.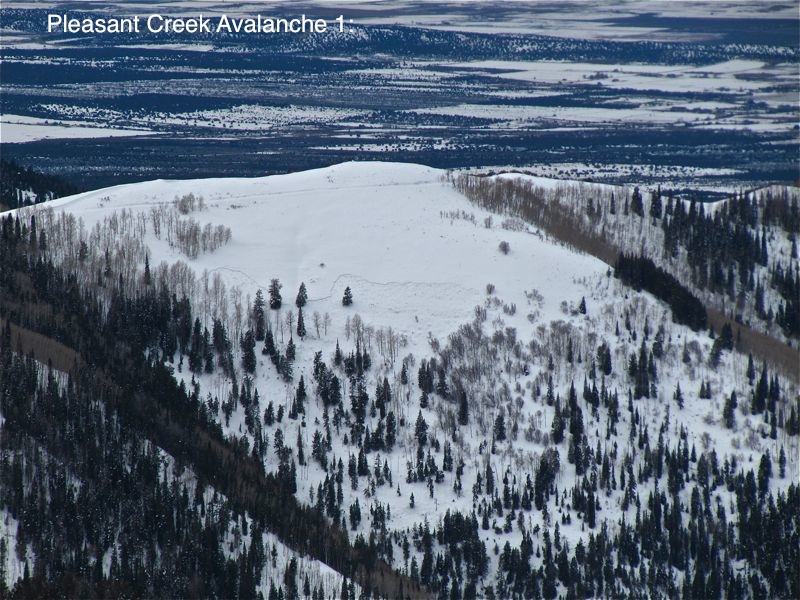 Comments:
Looking south at the upper end of Pleasant Creek. Numbers correlate to avalanche photos below.