Location Name or Route:
Zero G Col just south of horse corrals Ben Lomond trail
Comments:
Couldn't see starting zone a 40 degree slope above the col. Usually about 8000 ft. and runs to 5500 ft. Big deposition pile. Several other slides noted to come out of near by rock band. Probably wet snow/rain on a rock bed surface.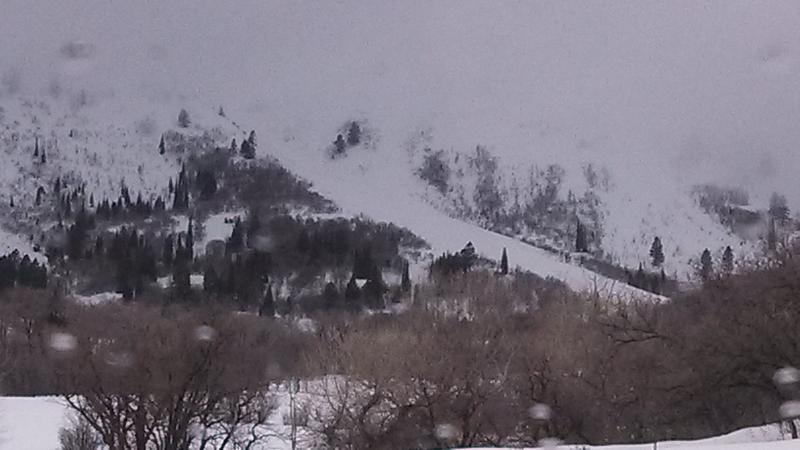 Comments:
Photo of the run out. Starting zone not visible because of low ceiling.