Trigger: additional info:
Unintentionally Triggered
Comments:
I was climbing up to the cliff line on the east facing slope on the west side of the lake. The snow gave way and I began to slide down the huge wave of snow,still on my machine. I was able to accelerate down to the top of the first terrace, barely in front of the avalanche. I negotiated a line through the rocks as fast as my machine would go. As I hit the transition to the frozen lake, I had to let off the gas to avoid crashing. As I hit the lake, the snow came over me and my machine. I pinned the throttle as I was smashed forward. The snowmobile accelerated hard and i was able to power through the blast and avoid further danger. I was wearing an ABS pack with beacon, shovel and probe. there were 5 witnesses watching from the lake.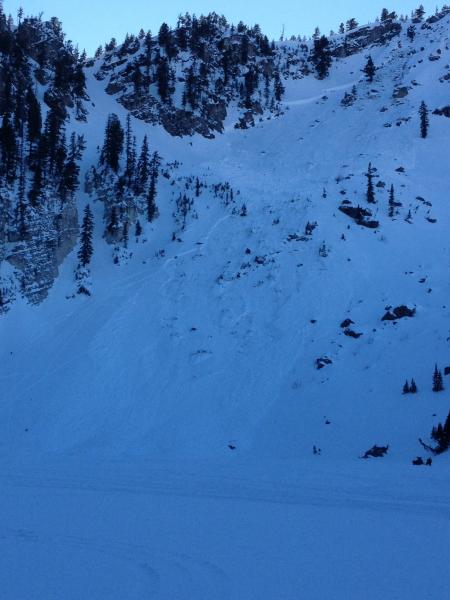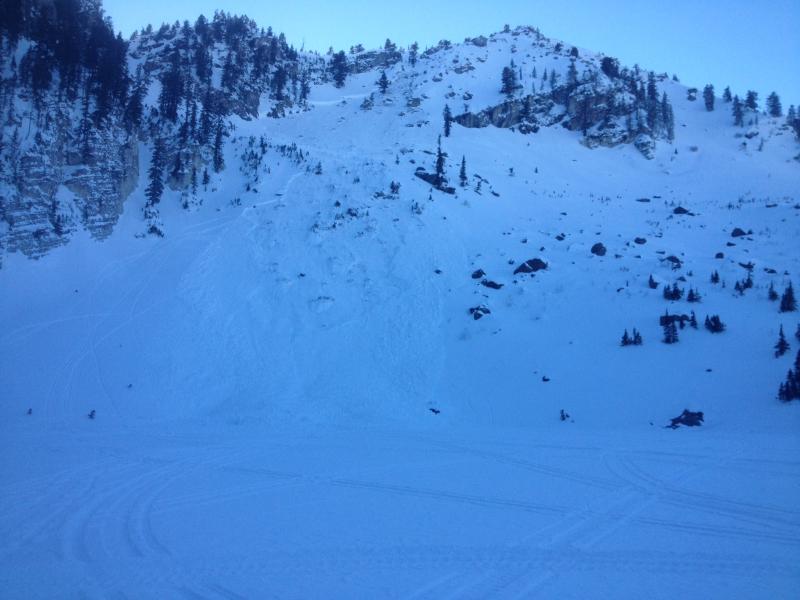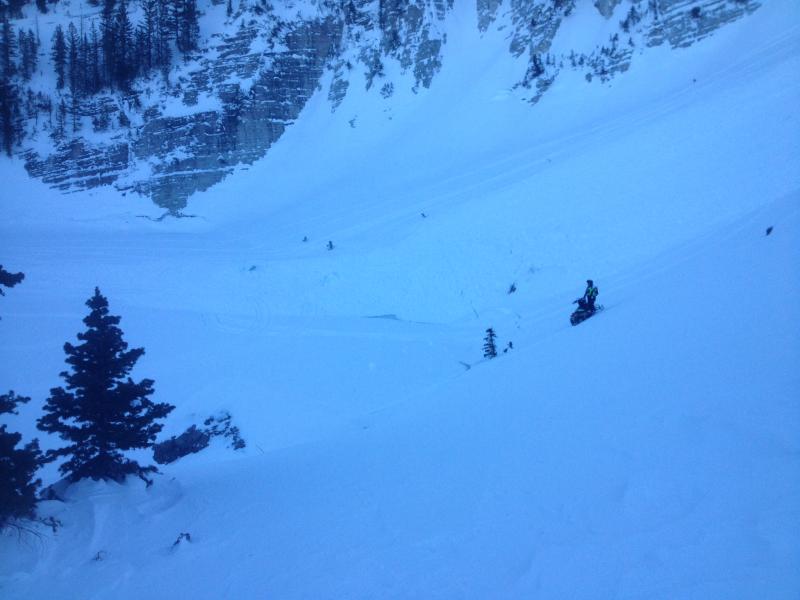 Comments:
So it turned out to be a bad idea to climb up to the cliffs at Bloomington lake..... As I started to turn down, the snow broke from under my sled. I was sliding sideways down the hill. I pinned the throttle and raced down the rolling waves. (Literally like riding a jet ski over big waves). About half way down I pulled in front of the slide. I had to check up to miss the rocks just north of the chute. The wall of snow was right behind me as I got to the steep transition to the lake. I had to let off and check up. The rolling wave hit me as I mashed the throttle. The air filter had been covered with snow,which made the motor bog, and I was pushed forward to the handlebars. What seemed like forever, the sled powered through the heavy rolling snow and I raced across the lake. I was wearing my avalanche beacon, and an ABS backpack(avalanche flotation) a shovel and a probe. Thankfully none of this had to be used today. To my snowmobile / backcountry friends : this is a funky snow year. Don't be an idiot (like me) and head for the biggest hill to tear up. The snow broke through 16" thick ice and cracked it all the way around the lake. Water was coming up through the ice in multiple spots around the lake. I'm seriously grateful to my Heavenly Father for watching over me today and letting me return home to my family. Be safe, and go prepared!!