Avalanche Date:
Saturday, November 23, 2013
Comments:
This slide is old news in the ever changing avalanche environment but it is worth noting due to the presence of depth hoar. The slide likely occurred during the storm event of November 22-24. Crown and flank features have been destroyed by wind but a pit above the crown showed a 24" storm slab overriding depth hoar. It initiated on a 35 degree slope starting out at about 50' wide but quickly propagating to over 350' along clearly defined terrain features. It affected terrain with slope angles as low as 30 degrees, and it extended into a sparsely treed area that is often assumed by skiers to be "safe". The debris ran nearly full path due to the triggering of more soft slabs from the sidewalls of the gully on its descent. This would have been an un-survivable avalanche.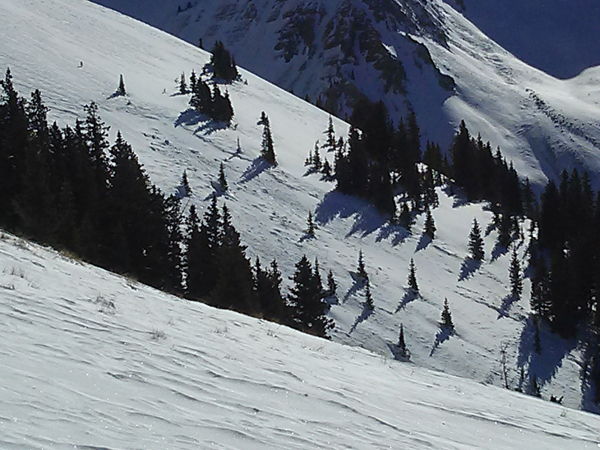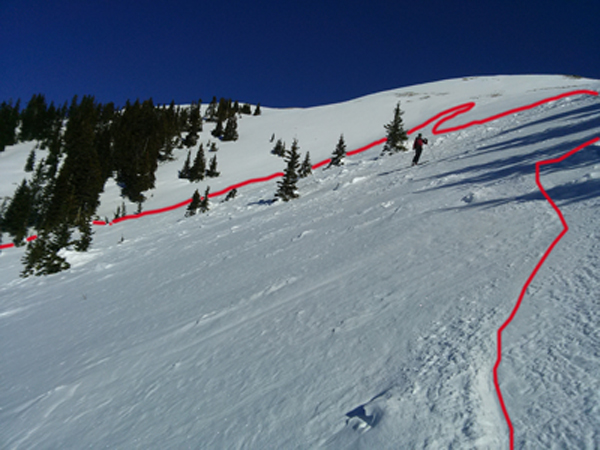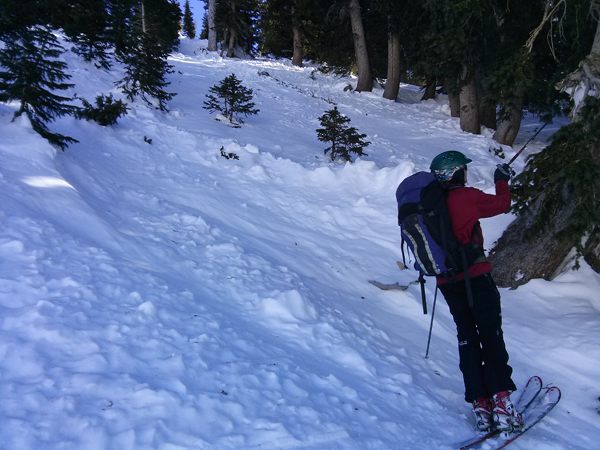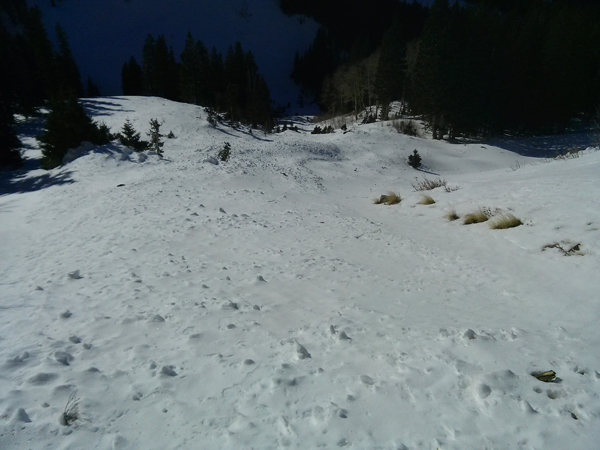 Comments:
This picture shows a pit dug above the crown. Of note is the depth hoar layer from our early season snow that will persist on upper elevation shady aspects.