Description:
The snowpack, or lack thereof, is comfortable in its own skin. Other than a shallow drift or two along the leeward side of the highest ridges, you'd be pretty hard pressed to trigger an avalanche today and the avalanche danger is generally LOW. As a matter of fact, the chances of slamming into a season enidng rock or stump are greater than triggering a slide. 
Looking into the future- there's some junk in our snowpacks trunk and upper elevation, shady slopes facing the north half of the compass have a house of cards snow structure. Eventually winter will return from it's hiatus and things will get tricky. Take advantage of the beautiful weather,  get out and about and look at the snow layering to see what we'll be riding on once it does start snowing.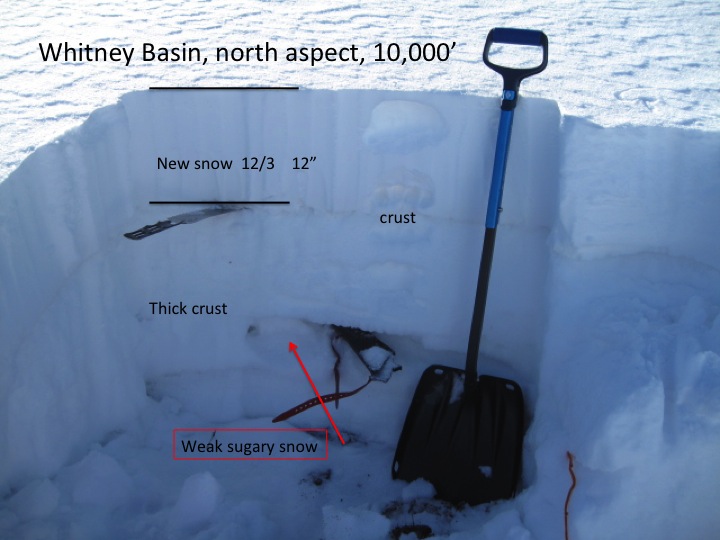 Ted was in Whitney Basin this week and found a snowpack that, while stable right now, is gonna give us heartburn in the future.
Special Announcement: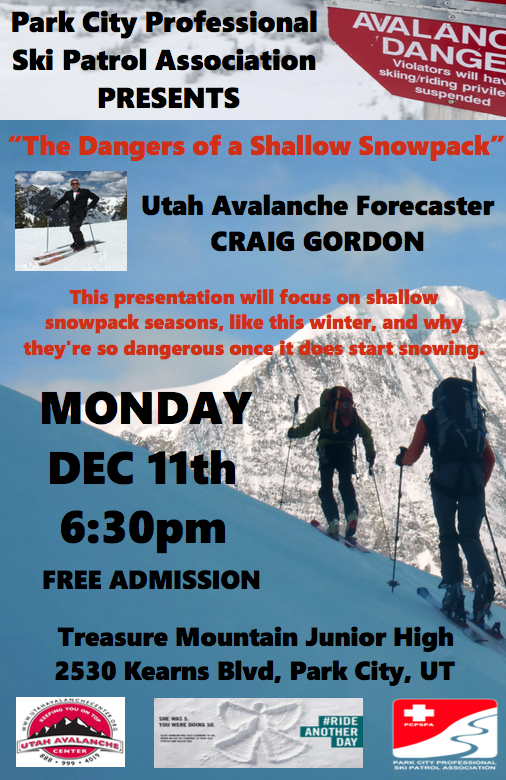 Please join me 6:30 Monday night at Treasure Mountain Middle School in Park City, to discuss the state... of the state... of the snowpack
Current Conditions:
What a way to run a winter! Skies are clear with temperatures in the mid to upper 20's... a couple degrees warmer than in the City of Salt this morning. Northerly winds are a nuisance along the high ridges, blowing 20-30 mph. It's been a week since our last storm and total snow depths are still in the infant stage with only 18"-24". Getting around the range is slow and travel limited to road rides and grassy meadows.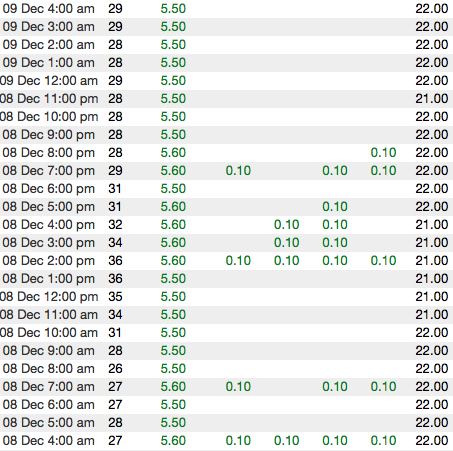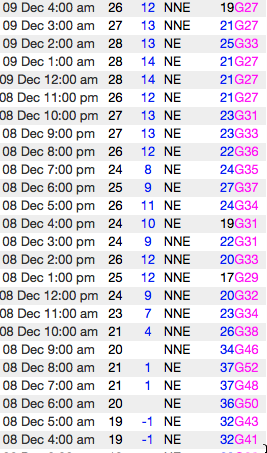 Above are 24 hour temperatures and snow depth from Trial Lake, along with temperatures and winds from Windy Peak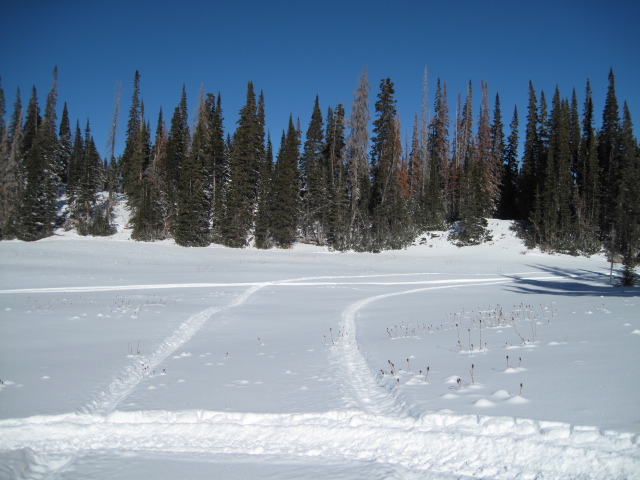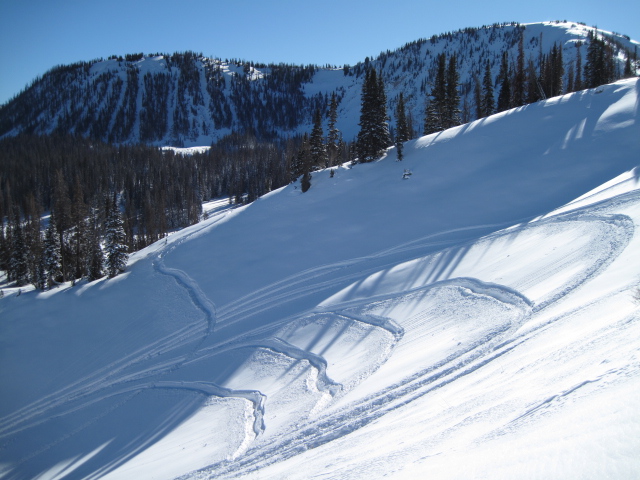 Road rides and rock free, grassy meadows are the only game in town.
Recent Activity:
No recent avalanche activity to report.
Mountain Weather: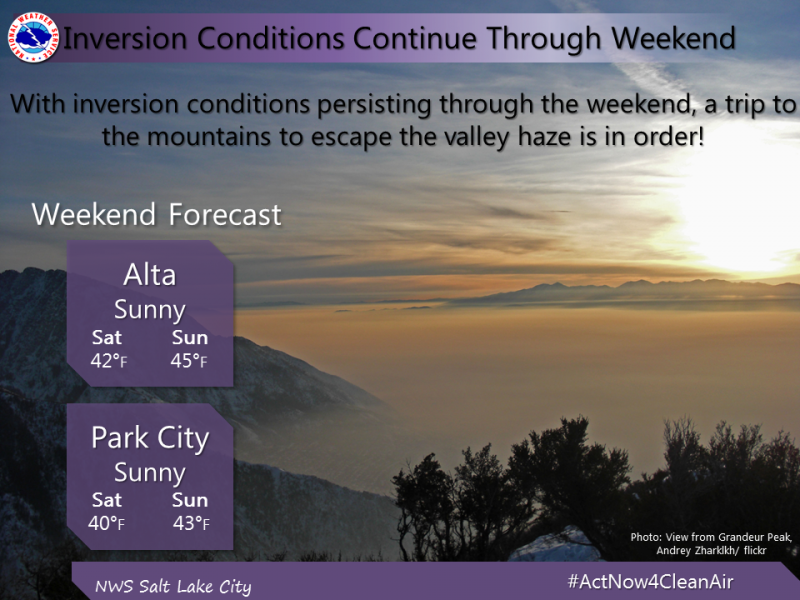 Ridging builds this weekend, bringing light winds and sunny skies with temperatures warming into the 40's. Pretty much the same story all week with no hope of snow for the foreseeable future.
Bottom Line:
In general the avalanche danger is LOW and human triggered slides are unlikely.
General Announcements:
I'll up date this advisory by 7:00 AM Sunday December 10, 2017.
If you're getting out and about, please let me know what you're seeing especially if you see or trigger and avalanche. I can be reached at craig@utahavalanchecenter.org or 801-231-2170
It's also a good time to set up one of our very popular avalanche awareness classes. Reach out to me and I'll make it happen.
This information does not apply to developed ski areas or highways where avalanche control is normally done. This advisory is from the U.S.D.A. Forest Service, which is solely responsible for its content. This advisory describes general avalanche conditions and local variations always occur.
Date:
Saturday, December 9, 2017
Rose: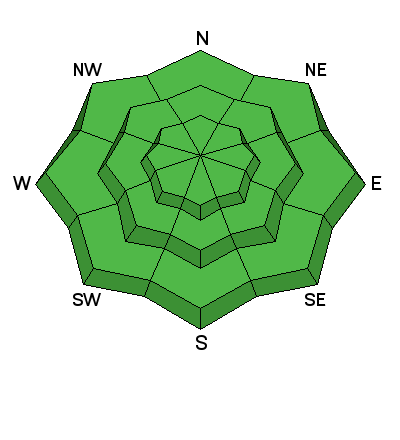 Rose: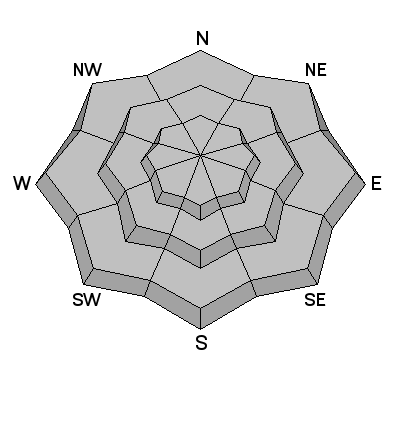 Rose: