Recent Activity:
During my backcountry travel on Tuesday, I found a few avalanches that released over the last few days.  The most significant was in Rolfson Canyon and was 3 to 4 feet deep and about 300 feet wide taking out the entire winter snowpack.  The buried weak snow near the ground, no doubt, was what failed.  It was on a northeast facing slope at about 10,100' in elevation.  There is a good chance it was triggered by a snowmachine but I don't know that for sure.  What I do know is that it took out tracks from a snowmachine.
Mountain Weather:
Issued by the National Weather Service:
Wednesday: Mostly sunny, with a high near 36. West southwest wind around 6 mph. Wednesday Night: Cloudy, then gradually becoming partly cloudy, with a low around 23. South wind around 9 mph. Thursday: Mostly sunny, with a high near 38. West wind 10 to 17 mph. Thursday Night: Partly cloudy, with a low around 23. West wind 13 to 15 mph. Friday: A 20 percent chance of snow showers after 11am. Mostly cloudy, with a high near 35. Friday Night: A 30 percent chance of snow. Mostly cloudy, with a low around 20. New snow accumulation of less than a half inch possible. Saturday: A slight chance of snow. Partly sunny, with a high near 32.
Bottom Line:
Same story, different day. The avalanche danger remains CONSIDERABLE on steep slopes that face northwest, and especially north and east. DANGEROUS human triggered avalanches are likely again today in this terrain! If you avoid the slopes mentioned, the avalanche danger is much lower and you can safely travel around.
General Announcements:
Support the Utah Avalanche Center through your everyday shopping. DETAILS HERE
We will publish full detailed advisories Saturday and Sunday mornings by 7am. We will also be publishing basic avalanche danger ratings & info during the week.
If you are getting out into the mountains, we love to hear from you! You can SUBMIT OBSERVATIONS ONLINE or EMAIL US
If you would like to have avalanche advisories emailed to you, SIGN UP HERE
We can provide basic avalanche awareness presentations for your school, group or club. To enquire, CLICK HERE
Rose: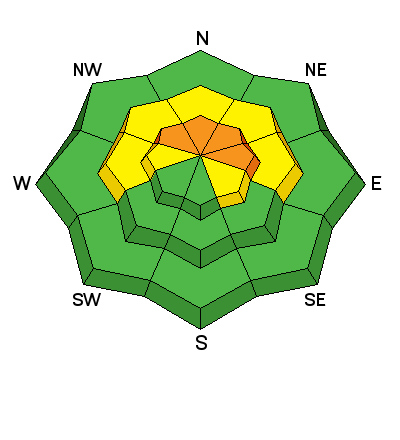 Rose: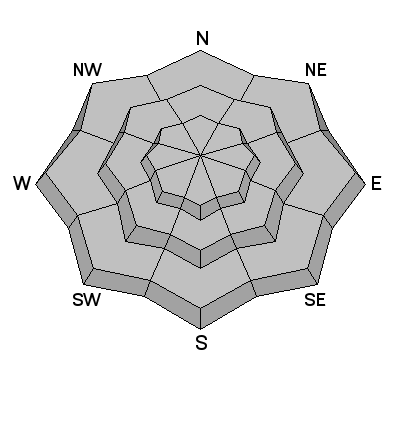 Rose: