Observer Name:
Greg Gagne and Tom Flaherty
Comments:
First visit to Porter Fork in Millcreek this season. Was pleasantly surprised with the depth of the snowpack given much of this terrain is low to mid elevation. The primarily northerly aspect has likely helped preserve whatever snow has fallen this season.
There have been a couple of persistent slab avalanches so far this season in Porter Fork:
- Icebox (Main Porter)
- In Between (Main & West Porter)
and I was expecting to find a poor structure.
Several quick pits, as well as two pit profiles. Most were showing HS 1 - 1.5 m. Stability tests were ECTX or ECTN.
Pit profile of NW aspect at 8500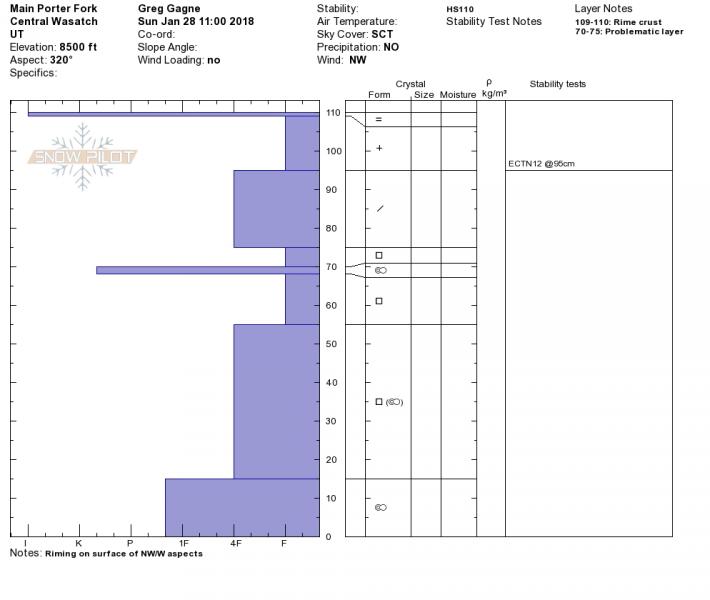 This pit on a NW aspect at 9500' was modestly decent, with faceted layers showing signs of rounding likely due to the deeper snowpack. Probably the best snowpack structure I've seen this year (but then again, this wasn't great, and the other 100+ pits have looked awful.)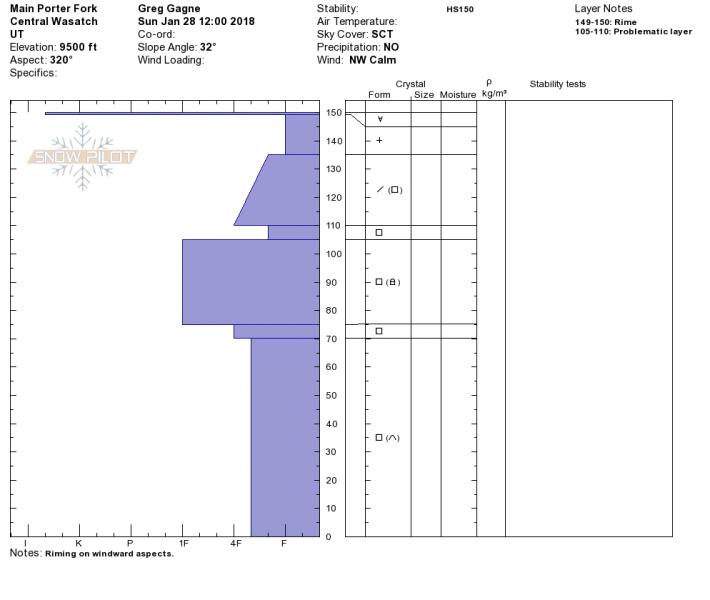 Frustrating to see the warmth, but this can only help minimize faceting and hopefully slowly help the snowpack gain strength.
Traveled in Days Fork on Saturday (no observation) and Porter Fork this Sunday. Looked at quite a bit of snow. All stability tests were ECTX or ECTN (no propagation.) Quite a bit of spatial variability within the poor structure ranging from a 4F/1F slab on top of the facets, to a 4F- slab deteriorating slab in thinner areas.
Am thinking it will get increasingly difficult to trigger a persistent slab avalanche, but the poor structure and significant consequences will keep me off of steep north -> east terrain for the time being.
Photos of rime crust as well as cloud layer.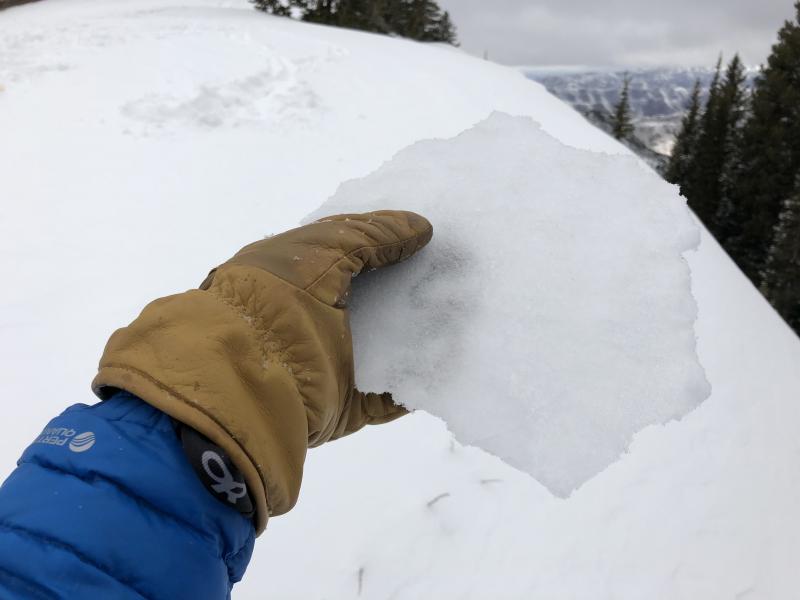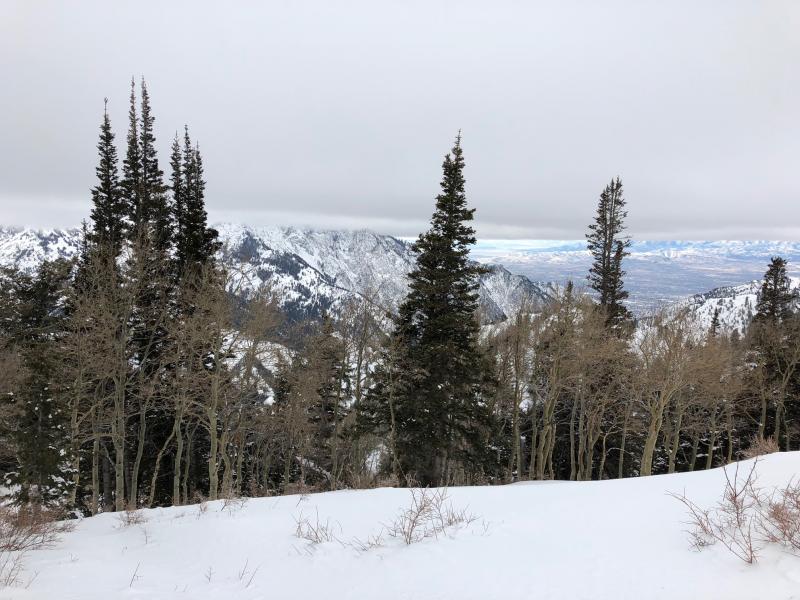 Snow Profile Coordinates: