Comments:
Spent the last two days up in Catherine's pass with the AAI level 1 class. Similar findings to Greg's observation in terms of structure and our weak layers. No propagation in ECT's. Test results were showing weaknesses in the thanksgiving crust and faceted graupel layer (Q3's). Small shallow windslabs possible on high east from overnight winds which were in the teens on 10k ridgelines. Aspect has a large effect on height of snow at the moment and anything not north facing and below 9500' has very little snow.
Currently: Poor Structure, Moderate Strength & Low Propagation Propensity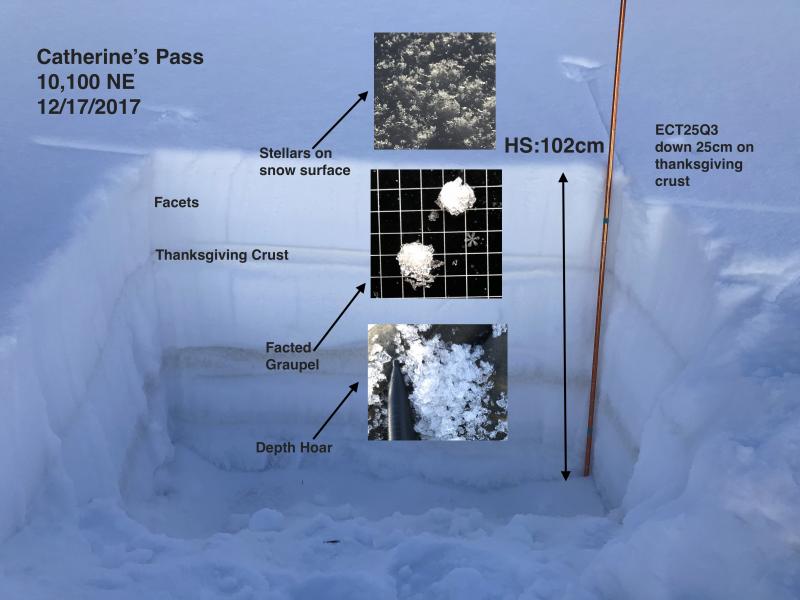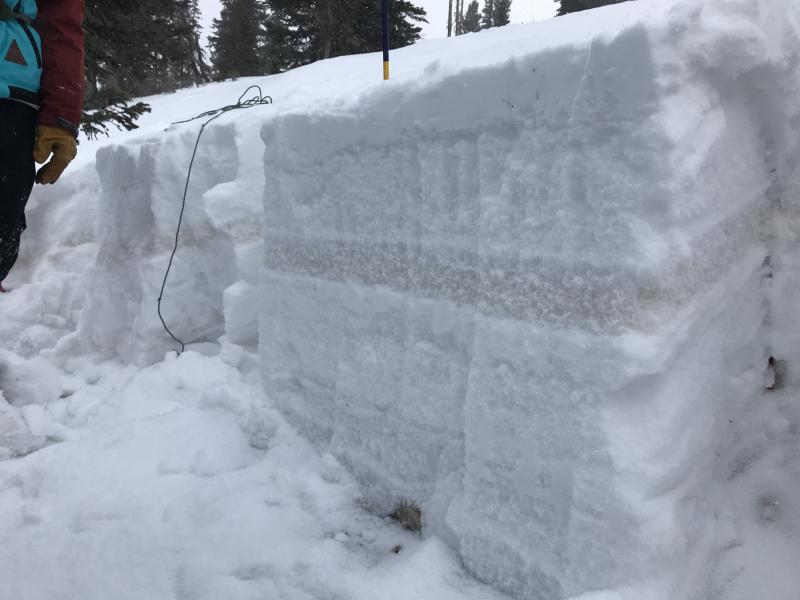 Pic 1. Pit at 10,100 on a NE aspect. HS: 102cm
Pic 2. Pit at 10,200 on a NW aspect HS: 70cm Graupel layer very well defined.
Snow Profile Coordinates: