Observation Date
Observer Name
Kelly
Region
Provo » American Fork » Dry Fork
Location Name or Route
Dry Fork-American Fork
Comments
Extended column tests without propagation results in the top 2' of the snowpack. These will settle out over time.
Overall ECTX with failure on faceted graupel layer above a pencil hard rounded grains with propagation x2 after ECTX with a hard shovel pry.
I would be surprised if this layer was the culprit in further avalanches. The snowpack in this location was over 430cm as I could not hit the bottom with a 300cm probe in the floor of the snowpit.
Today the snowpack felt like Moderate danger as in natural avalanches were not likely and human triggered avalanches were possible. I chose to travel like it was a Considerable day and used cautious route finding as I traveled.
Although Moderate puts it at Level 2 on the scale I don't think that every day is as black/white as the scale strives for. I think there are varying degrees of Moderate and today was a higher danger Moderate than other days have been. There are too many unknowns within the storm instabilities and I was looking for areas like
this
and
this
and the risk of finding those locations led me to stick to travel on slopes at and below 30 degrees.
Today was also the first real day of sun in quite some time and I was giving the snowpack another day to settle out.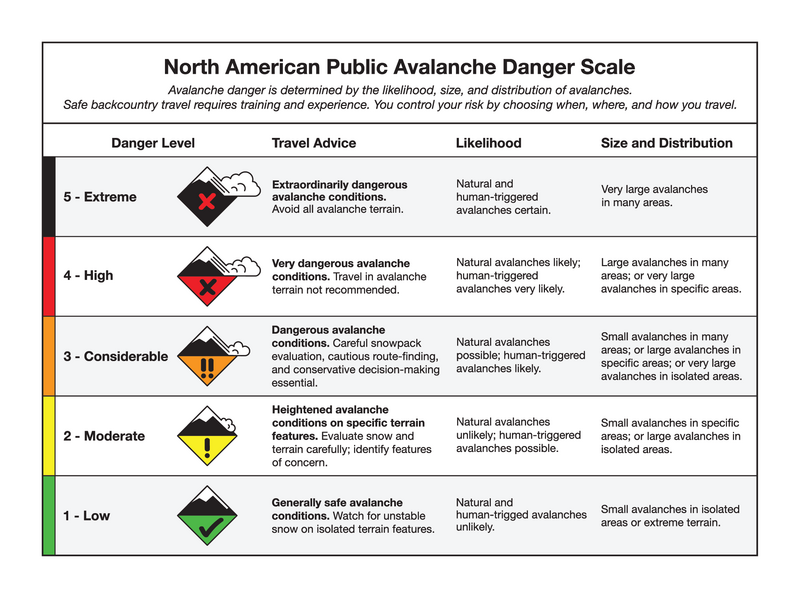 Video of faceted graupel 115cm from the surface.
Video
Today's Observed Danger Rating
Moderate
Tomorrows Estimated Danger Rating
None
Coordinates