Forecast for the
Uintas Area Mountains

Issued by Mark Staples for
Sunday, April 23, 2023
Today the avalanche danger is
MODERATE
above treeline on wind-loaded slopes.
---
The danger is also
MODERATE
on south and west facing slopes where the new snow will heat up quickly and produce shallow, wet loose avalanches.
---
Slopes without wind loading facing north and east will have a
LOW
danger.
---
As the sun heats up snow on houses and cabins in the mountains, stay away from roof edges where roof avalanches could be possible.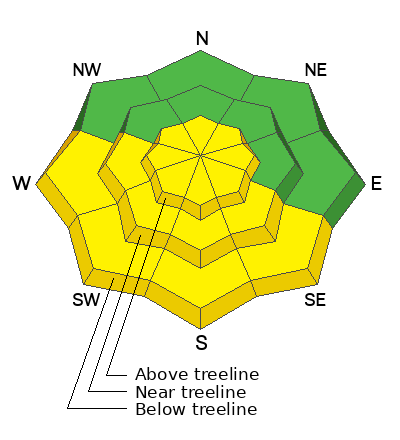 Learn how to read the forecast
here