Forecast for the
Uintas Area Mountains

Issued by Craig Gordon for
Wednesday, March 30, 2022
Near and above treeline, pockets of CONSIDERABLE avalanche danger exist. Human triggered avalanches failing on the midwinter drought layer (PWL) and breaking several feet deep remain LIKELY, especially on slopes facing the north half of the compass. MODERATE avalanche danger is found below treeline and human triggered avalanches breaking to this weak layer are POSSIBLE.
A MODERATE avalanche danger is found on steep, leeward terrain in the wind zone, where fresh wind drifts are gonna react to our additional weight and human triggered avalanches are POSSIBLE.
If you're looking for LOW avalanche danger, simply swing over to low and mid elevation slopes facing the south half of the compass where new snow rests on a variety of old, melt-freeze snow surfaces.
---
Scroll to the bottom for a note on slope angle and how to have a blast without entering avalanche terrain.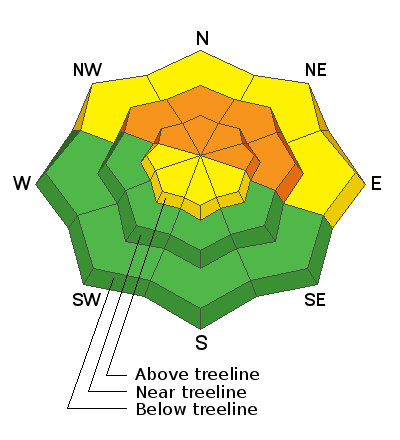 Learn how to read the forecast
here