Forecast for the
Uintas Area Mountains
Issued by Mark Staples for
Friday, March 25, 2022
Today, a buried persistent weak layer remains surprisingly reactive and will produce human triggered avalanches on slopes near and above treeline generally facing north and east where the avalanche danger is CONSIDERABLE. Below treeline, avalanches may still occur on this layer and the danger is MODERATE.
South and west facing terrain has been cooked by strong sunshine, but will heat up fast this morning. As the snow becomes wetter, the danger will rise to MODERATE for wet loose avalanches. These should be small and occur predictably as the day progresses.
---
Scroll to the bottom for a note on slope angle and how to have a blast without entering avalanche terrain.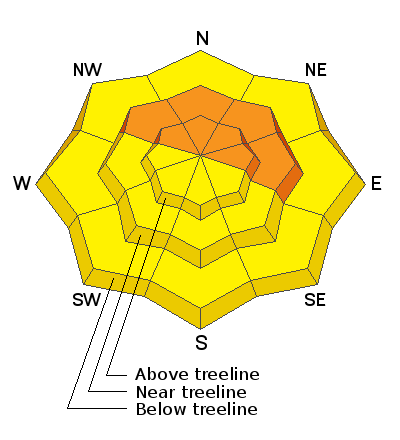 Learn how to read the forecast
here