Forecast for the
Uintas Area Mountains
Issued by Craig Gordon for
Saturday, March 19, 2022
Don't get lulled into a false sense of security with a MODERATE avalanche danger because that means human triggered avalanches are still POSSIBLE. And though there is some variability in exactly where you could trigger an avalanche today the most likely slopes are those near and above treeline facing NW-N-NE-E.
Slopes facing the south half of the compass offer LOW avalanche danger and human triggered avalanches are unlikely.
---
Scroll to the bottom for a note on slope angle and how to have a blast without entering avalanche terrain.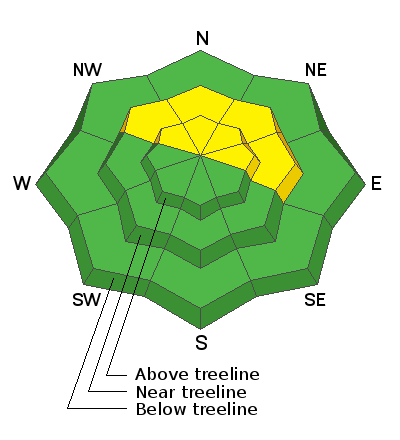 Learn how to read the forecast
here